Hi Everyone,
We're more than ecstatic to say a HUGE CONGRATULATIONS to the Housley family. Please join us in welcoming their new baby girl, Ariah Talea Housley, who arrived this afternoon at 2:54 pm. Ariah is healthy, Tamera is recovering nicely and all of the family is overjoyed with their new addition.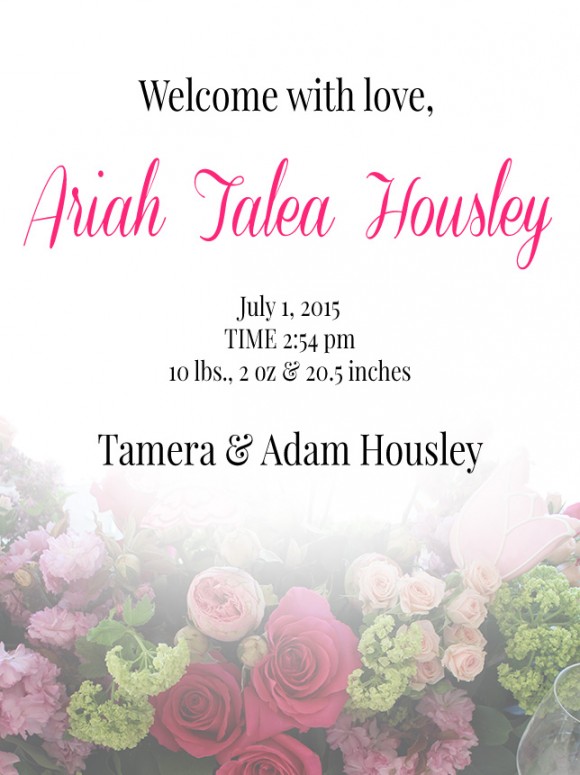 Just like you, her whole team is excited to see little Ariah and learn more about the family's coming adventures. So don't worry, the site will continue to be updated regularly with more lifestyle content from Tamera and baby news–make sure to check back often!
Until then, please know that Tamera and Adam truly appreciate all of the support and blessings everyone has sent and continues to send.
Team Tamera