Hey guys! I recently got an email from a reader about getting her 11 month old to sleep through the night. Her baby had been sick, and is no longer staying asleep. Whether or not you've always struggled to get baby to sleep or something happened to disrupt their routine, there's hope! Here are some of my fave tricks for getting baby to rest when they need to (so you can sleep too):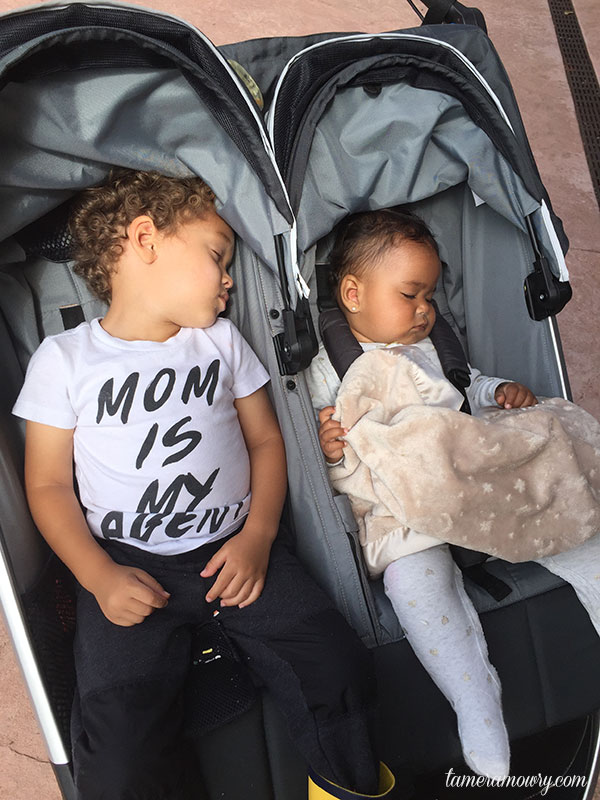 Establish a bedtime routine. Little ones thrive under routines, which is why I've talked about Aden and Ariah's nighttime rituals in the past – they're still so important. If you want a baby that will sleep through the night, the first step is getting them to fall asleep, and keep that routine to create consistency in their lives. As you might've seen, our nighttime ritual includes a warm bath, bedtime stories, and prayer. These are all relaxing, "wind down" type of activities, that help lull baby to sleep.
Check the temperature. Babies are sensitive and their rooms need to be comfortable for them to sleep in. If they're too cold or too hot, they'll feel that in the night and wake up uncomfortable. This might take a little testing to see what your baby sleeps best in, but it can make a huge difference.
Overnight diapers. Getting the right overnight diapers will keep them dry through the night – another common reason for babies waking up. Again, if they feel comfortable, they'll be more likely to stay asleep until they're well rested. 
Find the right window of time. Little ones have a specific time window. Make sure they go to bed when they're supposed to – sometimes they miss that. Usually, children will wake up around the same time no matter what, so keep that in mind if their routine is disrupted or they don't feel tired. Another trick? You may think that because they're not sleeping through the night, you're putting them down too early but actually – sometimes the earlier bedtime helps them to stay asleep longer. Go figure!
Lastly… Get a sound machine! Kids of all ages love sound soothers – I know because both Aden and Ariah do. Just like the tips above help create consistency in a baby's sleep routine, sound soothers provide subtle, rhythmic background noise that makes them feel more at ease. Some of them have warm, glowing night lights and different melodies to choose from. If you haven't tried this yet, you just might be amazed.
If you have any baby sleep tricks, share with me in the comments below. Thanks to Tameramowry.com reader Carmen for the inspiration, and good luck with Mila!  
Xx,
Tamera