So many of Aden's things will be passed down to Ariah at some point so that she can share in the things he loves too. And this boy loves his books! Handing a child a book is one of those things that every mother can't wait to do – that moment of walking in on your baby engulfed in a story (even if the pages are upside down! Lol.) is something special. It's a way to learn, to bond and a guaranteed way to get him to fall asleep. It's about time I shared Aden's fave bedtime stories so far – a list I know he'll be adding to for years to come.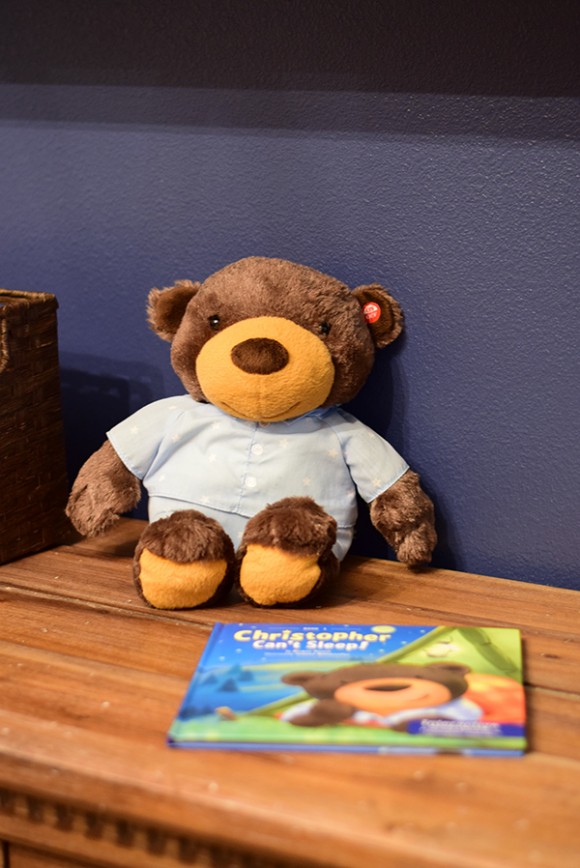 Christopher Can't Sleep – This book has been a lifesaver! It's a book and bear buddy combo from Hallmark created to help little ones fall asleep feeling safe and comfortable. Christopher goes on an adventure while trying to fall asleep, and when the book is read aloud, he comes to life with responses. It also comes with a read-along CD and parents can download an app too. Bedtime stories are the best, but Aden loves this interactive one especially. Not only does he have a story, but a cuddle buddy too.
My Big Book of Prayers – This prayer book for young children isn't just for bedtime, it inspires any time of day. However, reading this to Aden definitely helps wind him down for a night's rest. I like that it helps form the habit of ending each day with thoughts of gratitude and love. The rhyming and illustrations keep even toddlers engaged and interested. We own a few other books by Michelle Medlock Adams too and love the message in each.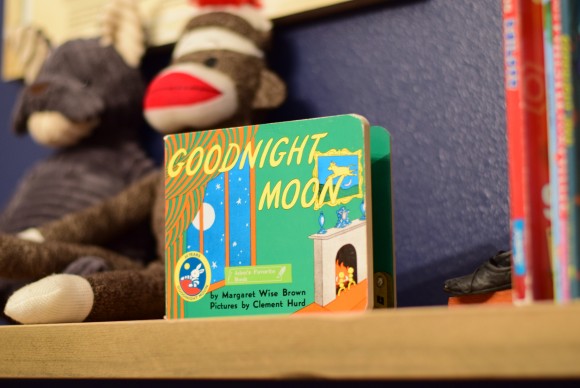 Goodnight Moon by Margaret Wise Brown – Goodnight Moon has probably been a part of most of our lives and even our parents' lives for what seems like forever – it was first published in 1947. I love that this special story is passed down from generations and can continue to be a family staple. It's the perfect story to wrap up an action packed day in your little one's life.
Whistle for Willie –  Another classic we love to keep in Aden's room is this sweet book, one of Ezra Jack Keats' famous illustrated tales. It's not specifically a bedtime story, and actually can be really interactive if you go along with Willie's adventures (trying to whistle along of course), but it's so easy for younger kids to get lost in the narrative. This is a great book for those times you really need a good story to calm (or distract ;)) and take their mind off of whatever may be bothering or keeping them up.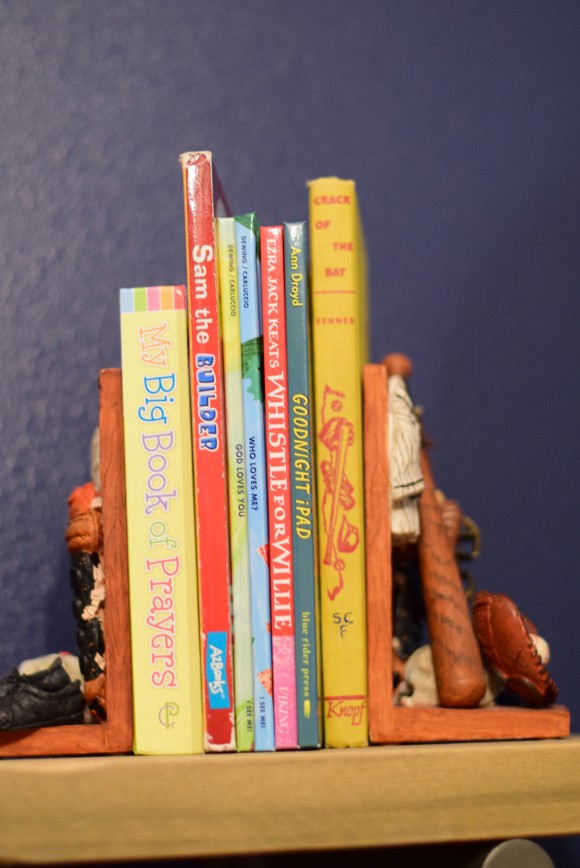 Stories have a way of whisking us away, and it's amazing how young children can be when the same happens to them!
What kind of books are your littles into? 
Xx,
Tamera