One of the fun things about the show is trying out new designers for the press tour. I love fashion (especially those form fitting dresses I've written about before) but there are always a few memorable outfits that stand out as absolute favorites. Every now and then I will post the details of the outfits here on my blog, so be sure to subscribe to my newsletter if it fits your style, too!
See the publicity tour looks below, with styling by Jason Bolden, hair by the lovely Adriana Tesler, and makeup by Motoko Honjo Clayton.
Look 1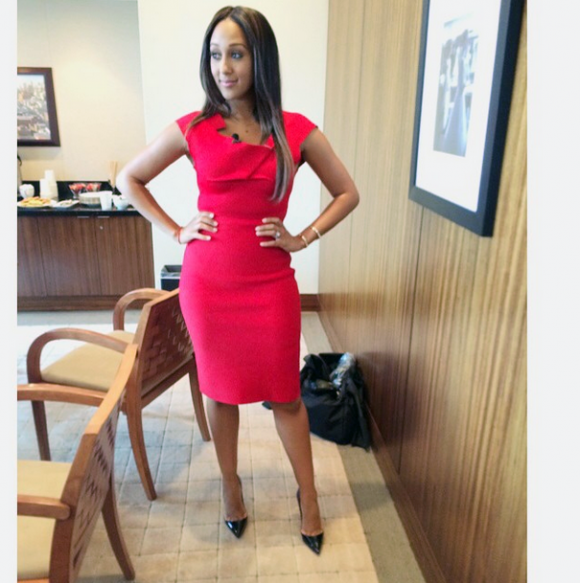 The Velia Dress by Roland Mouret is the most beautiful red dress with a structured, but feminine shape and origami neckline. We styled it with classic Louboutin pumps and some of my favorite jewelry by Jennifer Fischer.
Look 2: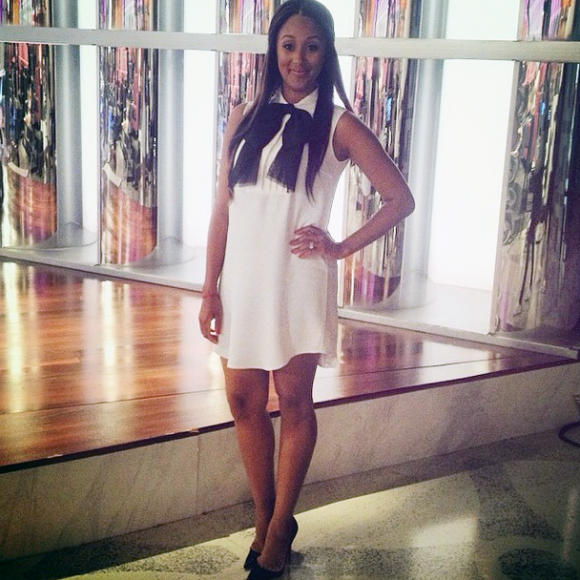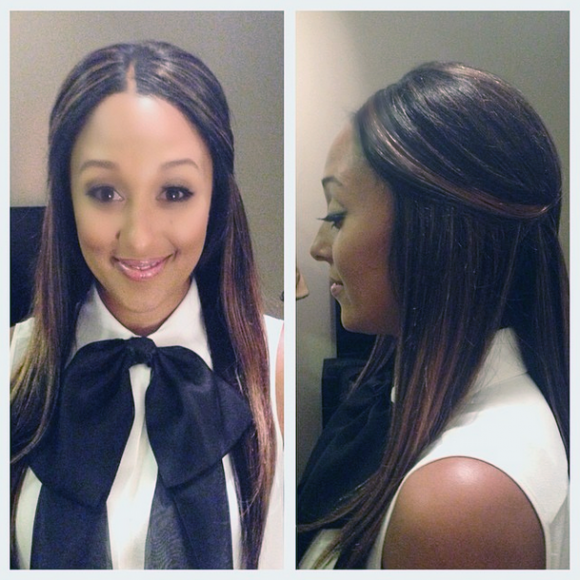 This menswear-inspired Michael Kors sleeveless shirtdress has an oversized (and removable!) black bow and went perfectly with those Louboutins! But what I really loved was how well the dress paired with my hair and makeup – cute but chic at the same time!
Look 3: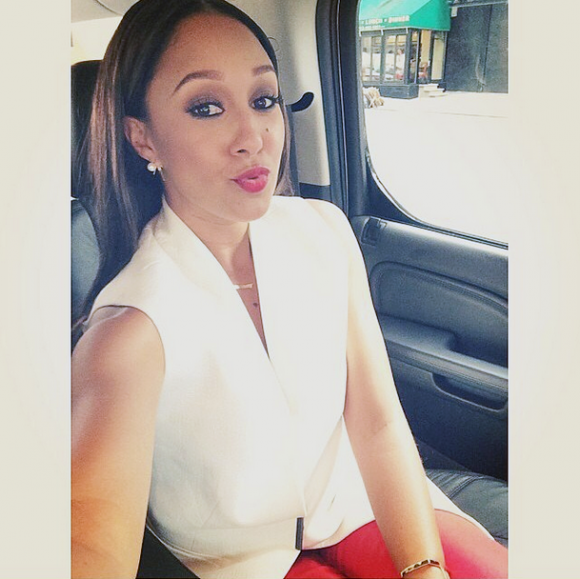 One of the rare times you could catch me without a dress! Another look with a bit of a menswear vibe is this Helmut Lang outfit I wore while in New York. This top is actually the Mineral Vest, a long tailored piece with amazing, subtle details. I loved how makeup artist Terrell Mullin paired the red jeans with a red lip and smoky eye. I also wore a gold bangle and necklace by Jennifer Fisher.
Look 4: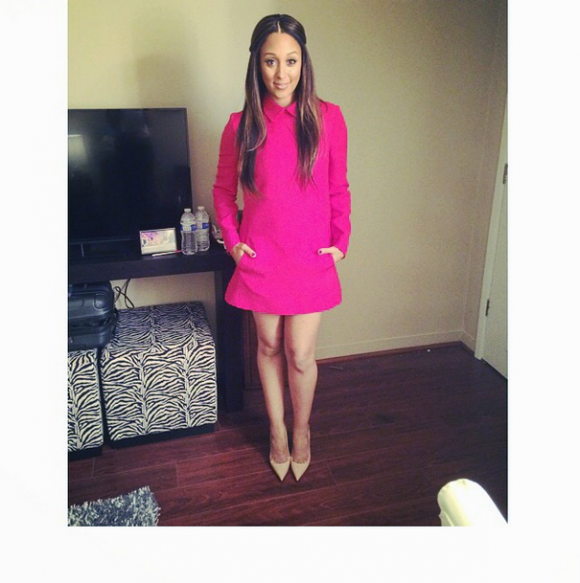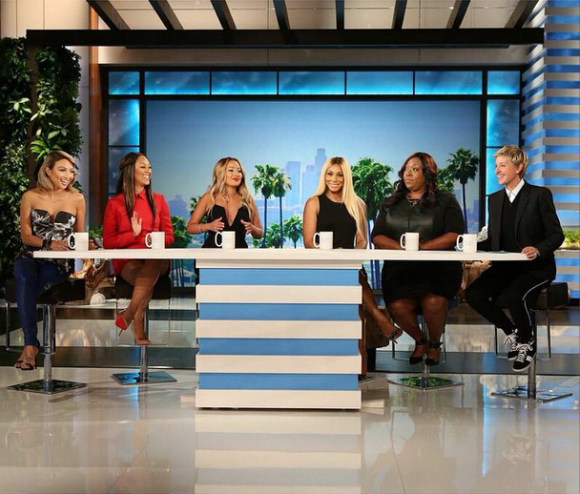 I loved dressing up in this A-line Valentino mini dress for The Ellen Show! The beautiful red color, darling shape and slit pockets were on point! Valentino and Louboutin really know how to make a gal feel fabulous.
Xx,
Tamera