I often receive comments from fans asking how I remain so positive from day to day. The truth is, I have bad days just like everyone else. I get sad and angry, and have to actively recenter myself to a happy state. My faith helps a great deal with this – I know the Lord has a plan for each of us and difficult times are tests of our devotion to him and to ourselves.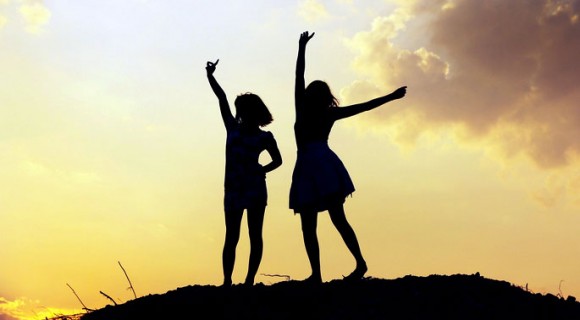 Staying positive takes work, but it's also very simple.  It starts with appreciating the little things in life and reminding yourself that everything will be ok. That's why I love inspirational quotes. They remind me to be my best self, and that our own happiness is in our hands. It's all about perspective – once your expectations change, your attitude will as well. And, since all of us need a reminder on how to stay positive every once in awhile, I've pulled together a list of a few things I tell myself whenever I feeling defeated. Take these to heart next time you struggle through a bad day.
Don't Compare Yourself to Others: This may be easier said than done, but one of the biggest culprits for losing positivity is trying to compare your life to those around you. Everyone comes from different walks of life. While their's may look desirable, you rarely know what really goes on behind-the-scenes. Life isn't about the haves and have-nots. It's about making the most of what we have and knowing that true happiness comes from love and acceptance. Once you focus on what fuels you, and don't try to be like someone else or judge their lifestyle, you'll be one step closer to bliss.
Banish the Haters: You'll undoubtably encounter people that bring a negative energy to your life, but you don't always need those people around. Sure, there are unavoidable coworkers, but for the most part you can decide who you regularly interact with. Surround yourself with people who believe in you, make you laugh and accept you for who you are. It's hard to stay positive when you are exposed to toxic relationships – Don't let others tear you down.
Be Grateful for What You Have: There is always something to be thankful for, no matter how small. So celebrate the little things in your life that make you feel good. Maybe it's a compliment, a crush, your kids…any little win that brings a smile to your face. For me, it's my family. I could have nothing else in the world, but the joy I get from them makes my happiness overflow regularly. If it helps, write down what you're grateful for, and look back on your list every time you have a bad day—it's guaranteed to lift your spirits!
Treat Yourself Right: Being a working momma can cause you to put all things "me" on the backburner. But taking time out for yourself only makes you a better and happier person. It also helps you to be a positive force in the lives around you. You can project your happiness on to others – it truly is contagious. So take time for yourself. If you're stuck in a rut, think of what is bringing you down, then brainstorm ways to add in more of what you really love doing. You can read more about the benefits of taking time off and how to make it happen in this post. Things like this will get you going, and get you through to the light at the end of the tunnel.
What do you do to remain positive? Share with me below! 
Xx,
Tamera
Photo: Wallpaper Stock