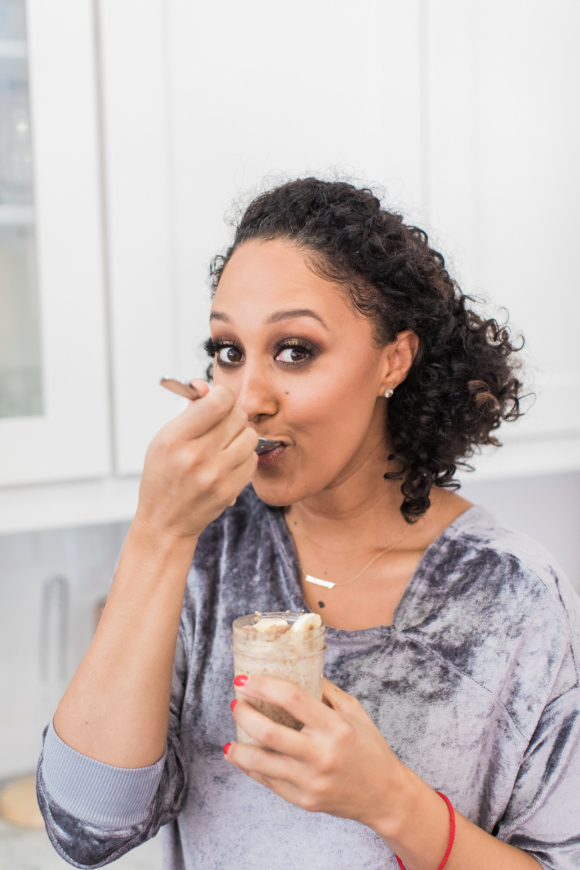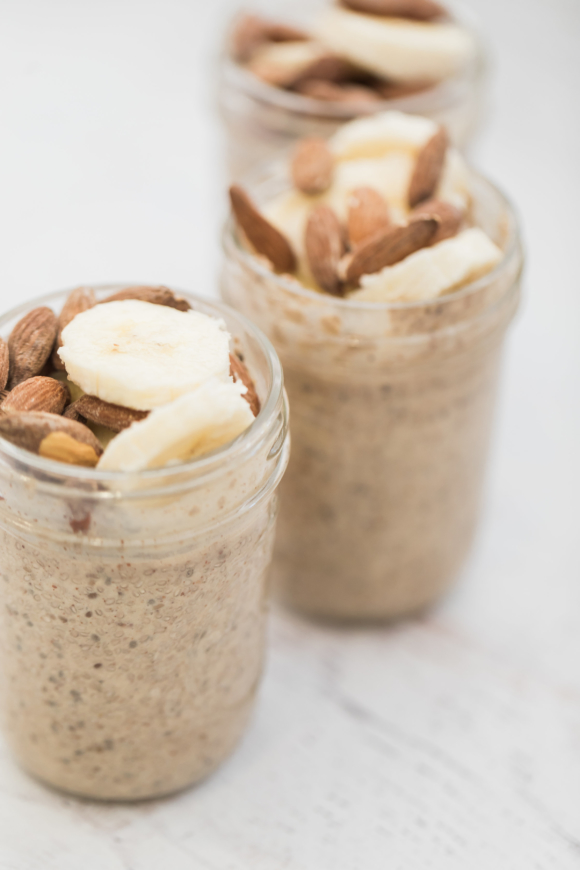 The holidays are over, and that means that it is time to go back to work and school, and life is about to return to being as busy as ever. Which also means that I am usually running out the door and in a hurry, and in need of a quick and healthy meal.
I recently heard about chia seed pudding and initially I thought it sounded kind of unappetizing … First of all, pudding isn't really my thing. Second, the only time I eat chia seeds is if I am throwing them in a protein smoothie. But after doing some Pinterest research, I discovered that there are a lot of chia pudding recipes out there, and so I decided to jump on the bandwagon and try it. I'm so glad I did! Chia seed pudding is so easy to make, and is seriously delicious and nutrient packed — I'm now hooked!
I made my pudding with almonds and bananas, but once you have made the pudding base, you can get creative about what else you add to it. Berries, chocolate, coconut, peanut butter … The options are endless.
This pudding makes for an incredible on-the-go meal, and you can make a bunch of it at once and store it in the fridge. I hope you guys enjoy trying this recipe as much as I did!
Have you ever tried chia seed pudding? Let me know what you add to your pudding, I would love some more ideas to keep this recipe interesting!    
Xx
Tamera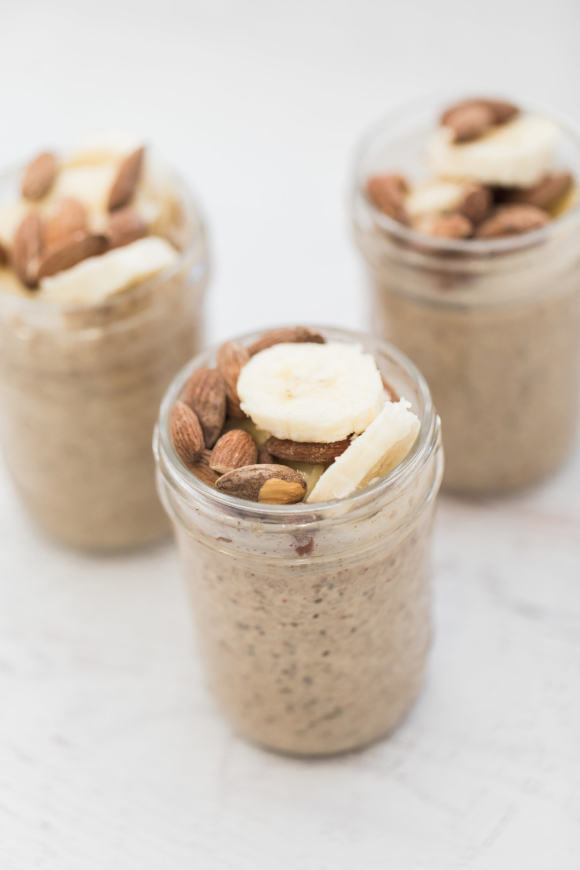 Almond + Banana Chia Seed Pudding | Prep time: 5 minutes
Ingredients:
3 ripe medium-sized bananas, set one aside and slice for toppings
1 ½ cups almond milk (or you can use whatever milk you prefer)
4 tablespoons chia seeds
1 teaspoon vanilla extract
1 teaspoon cinnamon
½ cup of almonds
¼ cup of almond butter
Directions:
In a food processor, combine all ingredients except the chia seeds and additional sliced banana for topping. Remove from the food processor move to a mixing bowl. Next, mix in the chia seeds. Divide the mixture evenly into jars of your choosing (I used mini mason jars). Place a lid on the jars and store in the fridge overnight (or at least for 4 hours). Once the pudding has hardened, serve with sliced bananas and almonds on top.
Enjoy!