Until you have a slow cooker, you never know how truly simple and flavorful all your favorite meals can be. It's life changing! Take these steak fajitas – a classic dish that so many of us would prefer to order out rather than try to perfect at home. But once you try this slow cooker version, you'll be able to enjoy the yummiest steak from the comfort of your kitchen. Here's the recipe: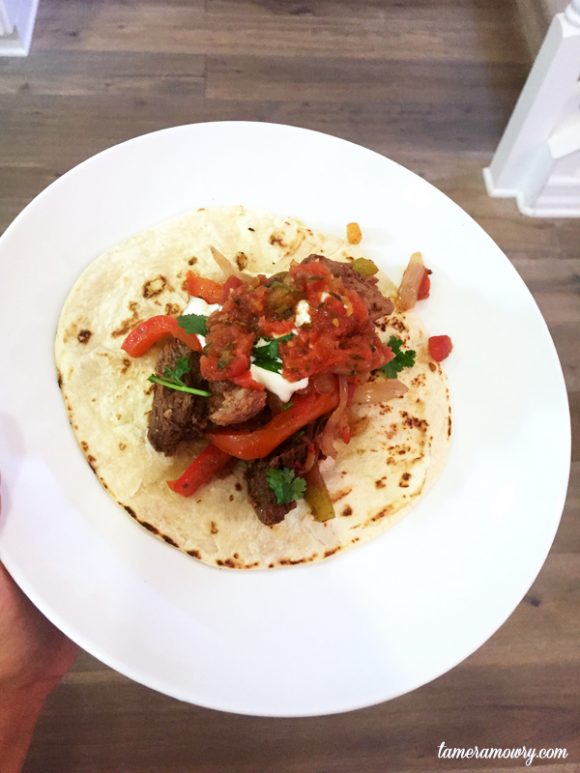 Slow Cooker Steak Fajitas 
Ingredients
1lb sirloin cut into strips
1-2 tablespoons olive oil
1 tablespoon lime juice
1 garlic clove, mincedå
1 tsp ground cumin
1 tsp steak seasoning
½ tsp chili powder
1 bell pepper, sliced
1 medium onion, sliced
small flour tortillas
To top
salsa
cilantro
sour cream
Directions
Brown the meat on the stovetop; remove and add to slow cooker
Add lime juice, garlic, and seasonings/spices
Cook on high for about three hours, adding the onion and bell pepper after two
Serve on a tortilla topped with salsa, sour cream, and cilantro
Enjoy!
Xx,
Tamera
Recipe adapted from Food.com.