As you might've seen on my turkey burger recipe, I love trying new turkey meals. It's great to have a leaner, low-calorie alternative to beef, but the best part is that it tastes just as good. If you love chili with beef, stay with me! This turkey is cooked and then placed in the slow cooker, so it has plenty of time to soak up those veggies and spices. No shortage of flavors, I promise.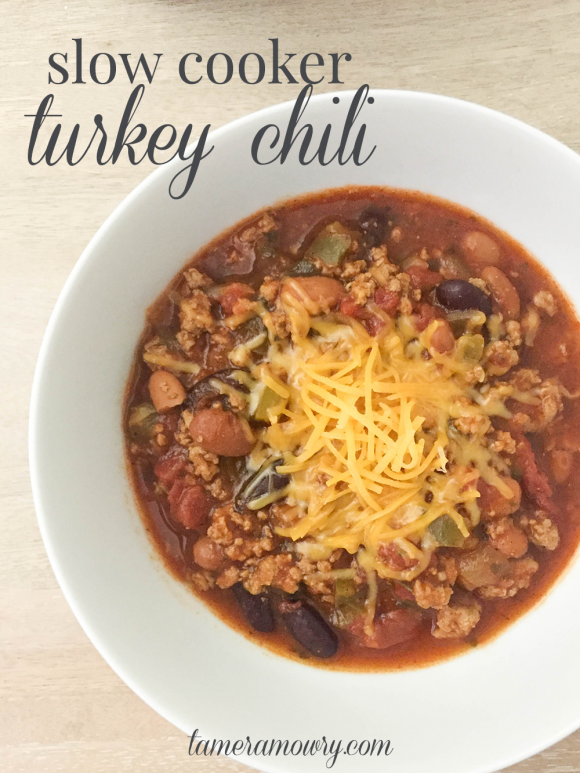 Slow Cooker Turkey Chili
Makes 6 servings
Ingredients
½ green bell pepper, diced
½ yellow onion, diced
½ can kidney beans, drained
½ can pinto beans, drained
2 minced garlic cloves
1 can tomato sauce
1 can diced tomatoes
1 lb ground turkey, cooked
2 tbsp chopped parsley
1 ½ tbsp chili powder
1 tsp cumin
1 tsp sugar
1/2 tsp oregano
1 tsp salt
1/2 tsp black pepper
1/4 tsp cayenne pepper
Directions
1. Cook turkey, drain it, and place in crockpot.
2. Cook onion, green pepper, garlic and parsley for few minutes until soft and fragrant. Place in crockpot.
3. Combine all spices, blend together, place in crockpot. Feel free to play with the ratios if you like a certain spice more!
4. Add beans and tomato products to crockpot
5. Stir everything together and set on high for 4.5 hours (or 7 hours low).
6. Top with shredded cheese and serve!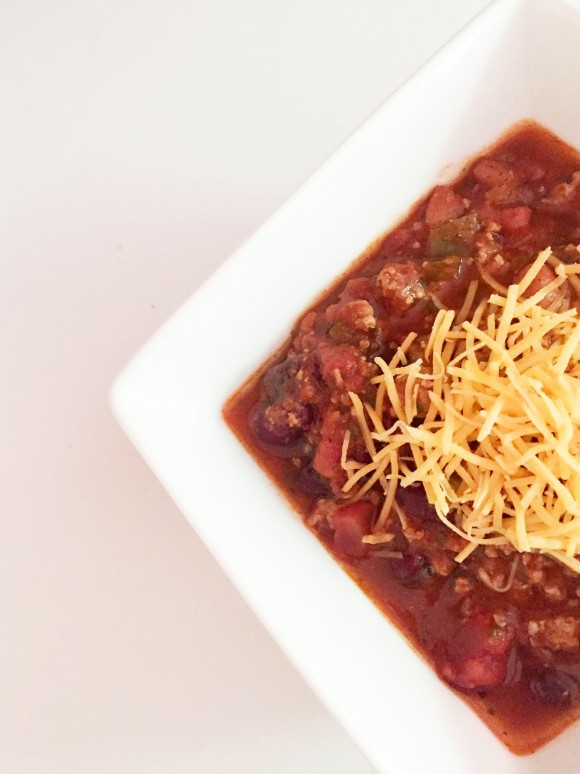 Seriously, slow cookers are amazing. This tastes great with cornbread on the side too.
Let me know if you give it a try!
Xx,
Tamera