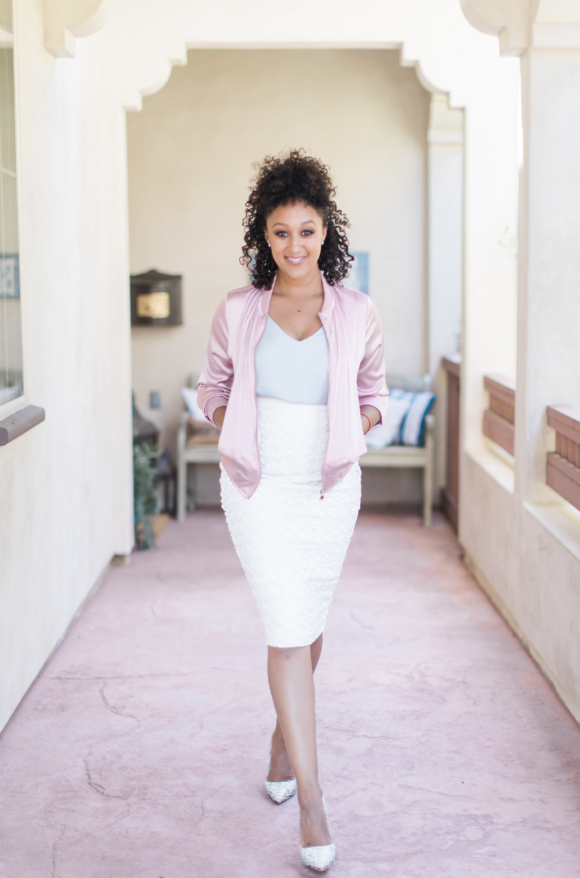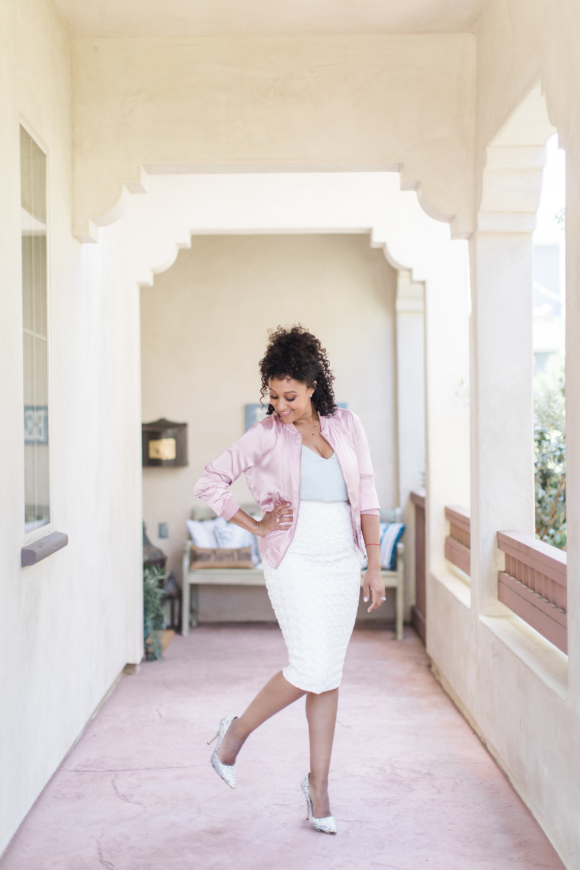 Recently I have re-discovered my love of a good pencil skirt! They are a versatile, classic and feminine piece of clothing that never goes out of style. What I really love is that they can be dressed up or down, and are pretty much a universally flattering look for women of all shapes and sizes.
For me, the key to wearing a pencil skirt is all about getting the right fit. You should feel comfortable and confident! As a general rule, the skirt should be fitted at the waist and should just graze over your hips. You do not want it to be skin tight!
What also really appeals to me about wearing a pencil skirt is that they are a perfect go-to outfit when you have a morning where you are struggling to find something to wear — You can always throw one on with a simple top and a great pair of shoes, and are guaranteed to have a lovely outfit.
Below are some my favorite pencil skirt looks for fall, and how I like to wear them!
How do you guys like to wear a pencil skirt? Comment below and let me know which look is your favorite!
Xx
Tamera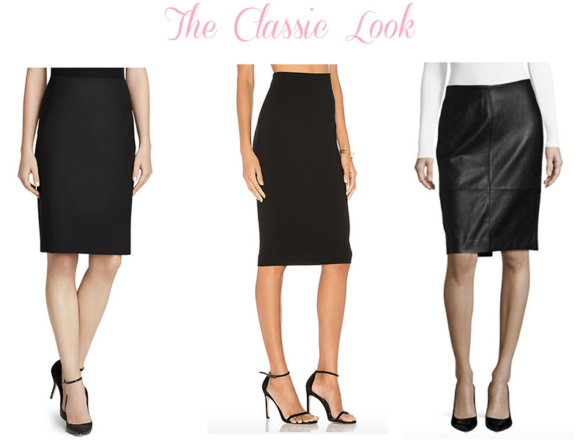 THE CLASSIC LOOK: For a more tailored and classic look, you really can't ever go wrong with a black pencil skirt — It's a fabulous and classy look. I like to have several in my closet in different fabric weights and lengths. You can pair the skirt with a tucked-in blouse or a print top, add a little bit of jewelry, and you have a great look. I am also a big fan of leather pencil skirts (like the white one I am wearing in the images above).
LEFT TO RIGHT: Theory Skirt – Edition Pencil | Bailey 44 Soloist Skirt | Vince Camuto Faux-Leather Pencil Skirt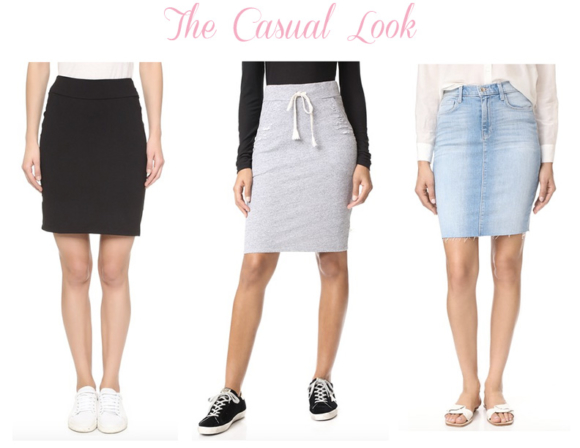 THE CASUAL LOOK: I love that you can be totally comfortable and still chic in a casual pencil skirt and a classic t-shirt. This season I have been seeing 'sweat pant pencil skirts' that I really adore … Paired with some sneakers or flats, it's a great daytime look. I also suggest trying it with a tucked-in tank and bomber jacket like I am wearing in the above photos.
LEFT TO RIGHT: Susana Monaco Straight Pencil Skirt | NYTT Sweatshirt Skirt | L'AGENCE Montecito High Ride Skirt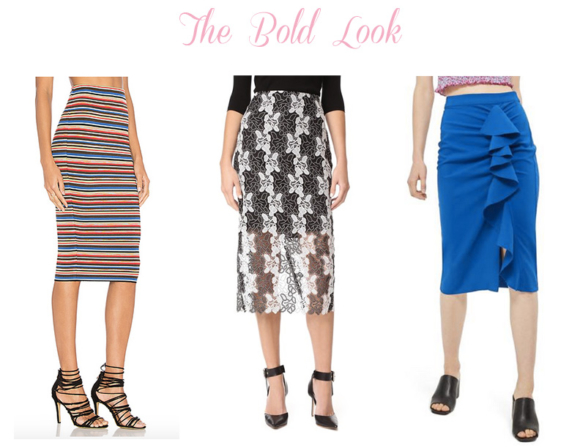 THE BOLD LOOK: I love the embellished or printed pencil skirts because they make a statement, but are not quite as loud and bold as wearing a print dress — It's just enough of a pop! Skirts like these look amazing with a simple top and some understated accessories (or try a bold lip for that extra wow factor). I also love the look of pairing a light knit sweater with a bold pencil skirt and a pair of heels for a chic contrasted look.
LEFT TO RIGHT: Striped St Martin Skirt Bailey 44 | Diane von Furstenberg Pencil Skirt | Ruffle Pencil Skirt TOPSHOP