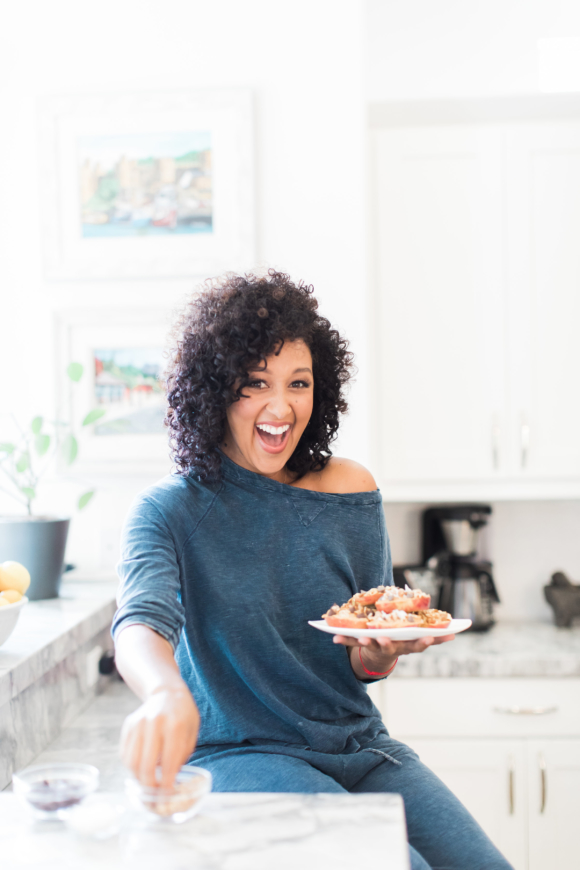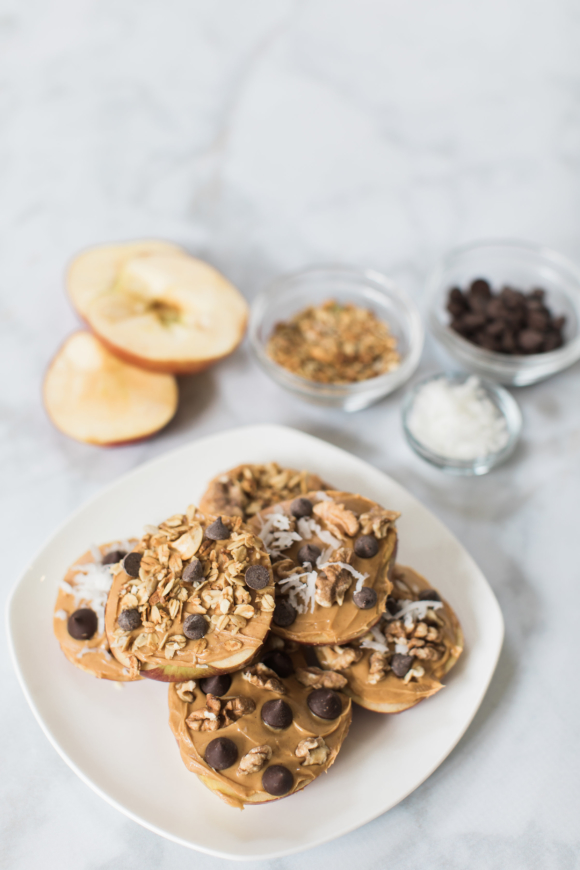 I am a big believer of everything in moderation, and always having a balance in life. I especially try to apply this concept to the food we eat in our house! I want my children to grow up understanding the importance of eating nutritious meals, and also to have a healthy relationship with food.
That is why I have been especially focused lately on making sure that we snack smart! Recently, I was on the hunt for some healthy on-the-go snack for inspiration, and I came across the idea of topping apple slices. I decided to make this concept my own, and I played around with a few different variations — And they all turned out great! The best part is that they are really fast to make as an on-the-go snack, and prevent me from reaching for something less nutritious just because I am starving!
These topped apple slices are really easy to make, and you can pretty much get as creative as you like with the toppings! Simply cut up slices of your favorite kind of apple, and remove any remaining pieces of the core. Next, top with your favorite nut butter (I used peanut butter). Finally, finish off by topping them with whatever you like! I used a mix of the following toppings:
organic granola
vegan chocolate chips
fresh shredded coconut
crushed walnuts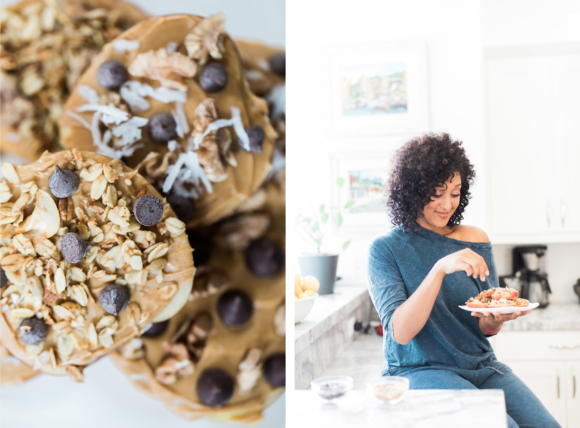 This snack is also very customizable for any diet! It is already vegan, it can be made gluten free (make sure your granola is made with gluten free oats), and it can be made Paleo. I am just about to start eating a Paleo diet, and so I love that I can modify this recipe by using almond butter, and skipping granola. You can also easily limit the sugar intake by changing your toppings to other healthy options like: raisins, pumpkin seeds, dried cranberries, banana or cinnamon!
Let me know if you guys try these apple slices, and if so, how you like them!
Xx
Tamera
Save