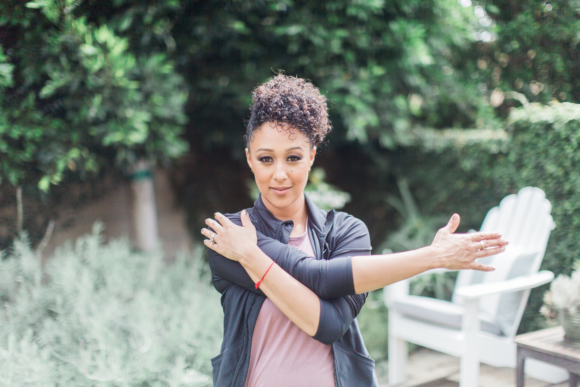 Practicing mindfulness and making daily efforts towards self-care sounds simple enough, right? The idea that we wouldn't take care of ourselves, and would neglect to make a conscious effort to make our own lives happier and more fulfilled seems crazy — But I think we are all guilty of it from time to time! One quick Google search for 'self-care' yields about 51,400,000 results, so it is safe to say that I am not alone in being the only one who has to make a special effort to check in with myself!
Life gets busy! We have work and family and friendships and households to maintain, and before you know it, days quickly become spent caring for everyone else. Don't get me wrong, I absolutely love caring for my children and husband, and I feel so incredibly blessed to have my career. It's an absolute honor and privilege to have the responsibilities in my life that I do. I am a very full and fulfilled wife, mom, sister, daughter and friend! However, if I don't make time for me, and time to very consciously care for myself, then I find that I am not the best version of me in these roles. There were definitely times in my life when I wasn't making time for mindfulness and self-care, and I remember just feeling so depleted — Like I was constantly giving so much, and was always on the edge of frustration.
I have learned that to check in with myself each day, and have a little quiet time devoted just to me is so important. Every morning, I take a few minutes to stretch alone, and then whenever I can, I try and take a short walk. Spending this little bit of time by myself really helps me to feel grounded and centered with my own thoughts. Sometimes the mind can get cluttered with other people's opinions about our life or career, and taking some alone time to digest your own thoughts and feelings, and to trust yourself, can bring about so much clarity.
Exercise has always been a really important part of my life, and was always one of the biggest ways that I devoted time to self-care. After injuring my back about a year ago, this brought my regular exercise routine to a halt, and for a moment, my daily self-care. I realized that I would have to adjust, not just so that my body could still exercise, but so that I was still carving out time that was just for me to be alone with myself. I'll be honest with you, it was very frustrating at first to lose my routine and my ability to work out! I didn't give up though. I now am able to do Pilates, as well as stretch deeply, and take long walks.
Working out is a huge source of mindfulness and self-care for me, but there are other ways that I sneak in self-care all throughout my day. I have found that taking three really deep breaths (and not just when you feel stress or frustration), makes me feel immediately calmer and serves as a little reminder to check in with myself and my feelings. I also reflect each day about all the things that I am thankful for. You can do this when you are driving, or even when you are in the shower. If you stop and spend 10-20 seconds thinking about all the things that are good and are a blessing in your life, soon it will become a habit and you will find yourself being a very thankful and more positive person. Finally, keeping a journal to write down my goals and also pen any frustrations, thoughts or inspirations is another regular practice of mine. You can even try journaling in bullet points, it doesn't have to be a long process — There is something incredibly cathartic about writing down how you are feeling!
Taking time for me each day to be quiet and focused on my own thoughts, feelings and body has become completely essential, and is now a non-negotiable in my life. It's as important as brushing my teeth each morning! As a result, I am an all-around happier person, and that energy is contagious and literally radiates onto my family. I know that by caring for myself, I am being the best wife, mom, sister, daughter and friend that I can be!
"Kind words can be short and easy to speak, but their echoes are truly endless."
— Mother Theresa
I would love to know how you guys stay mindful and practice self-care each day! Comment and let me know! 
Xo
Tamera