It seems like every couple years a new type of workout craze takes over and we all want to see what the fuss is about. Fitness isn't something that has ever been totally easy for me – every time I head to the gym I really push myself. By being open to new types of exercises (remember my spinning obsession?) I'm able to explore what works for me – and leave behind what doesn't. This has worked wonders for my health, strength and happiness! It has even meant going back to some tried-and-true methods like my current favorite workouts below: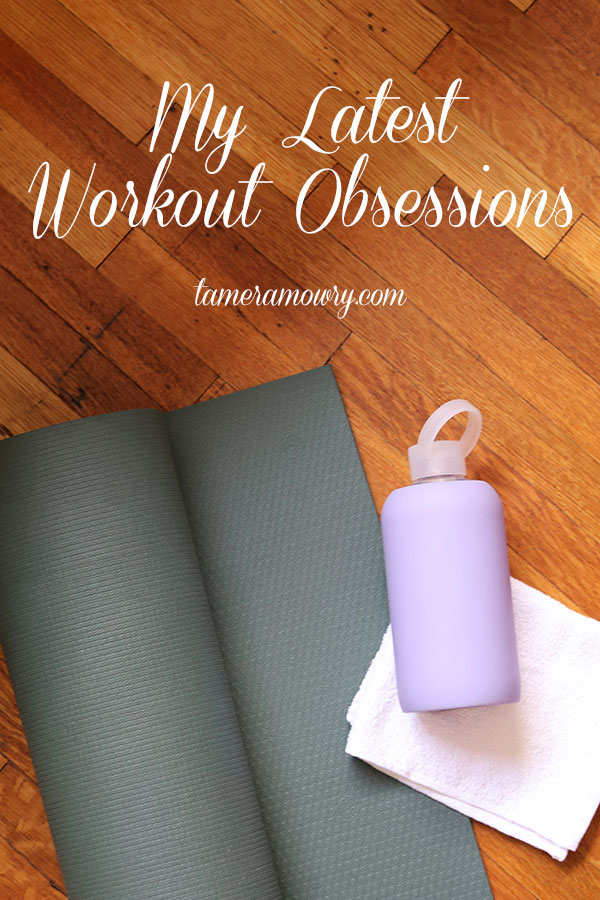 Zumba. If you've ever walked by the private classrooms at your gym and seen a big group of people that look like they're dancing to super loud, upbeat music – you may have come across Zumba! It made waves in the US several years ago and there's a reason it's still taught at gyms nationwide today – it really works, and it's tons of fun. With Zumba, you follow your instructor's mix of high and low intensity dance and aerobic exercises. This way, you actually get a really well-rounded workout without realizing it. With Zumba, there are tons of different exercises and separate dance moves incorporated to one in a fast paced session that's not as tough to lock down as you'd think! This type of workout is my go-to when I want to burn calories, fast. It's also a great choice if you're dreading exercise. When you're focused on the instructor, music and moves you will absolutely lose track of time.
Pilates. Another classic that I swear by is Pilates, which is a type of exercise dedicated to your body's core. This is a perfect workout for those who have had injuries in the past or fear they'll get one by other workouts (it was actually invented to help with injuries). Similarly to yoga, it's based off of an expansive series of moves that require you to breathe, focus and control your body's movements. Because of this, you'll not only be strengthening your body, but improving your posture and flexibility. When you go to a class, you might use a Reformer to complete your exercises, but there are a lot of Pilates moves you can do at home too. Pilates is hard work, but it's made me so much stronger and has really helped me tone my muscles.
Yoga. When I injured my back, yoga was something I had to incorporate out of necessity. I needed to take time to slow down, stretch and pay attention to every muscle. I love yoga because you can do every level of intensity from simple stretches to incredibly advanced moves that challenge your whole body. One of the biggest benefits I've found with yoga is stress relief. That alone makes it worth giving a try but there's so much else it does too. A lot of people think all yoga does is increase your flexibility (and it does) but it also can strengthen and tone, assist your body in healing itself, increase your mindfulness and even aid in weight loss.
The best thing about each of these practices is that everyone can do them – no matter your strength or expertise. If you're new to them, sign up for a beginner's class (even if you plan to do them from home sometimes) so you can learn safe practices and proper form, or ask your doctor if they think it's right for you. Once you take the time to explore different workouts, you'll be so much more confident when gym day rolls around!
What's your favorite workout at the moment?
Xx,
Tamera