For the most part, my family and I try to eat pretty healthy. We love fresh foods and Adam is the big cook in the house so we really love our nights in relaxing over a good meal. However, now that I'm in the midst of my mommy makeover, my diet is even stricter. I've learned that as much as working out can transform your body, you have to meet it half way with the diet part. It's easy to lose motivation though and succumb to sweets and heavy meals, which is why it's important to keep a few healthier snacks on hand.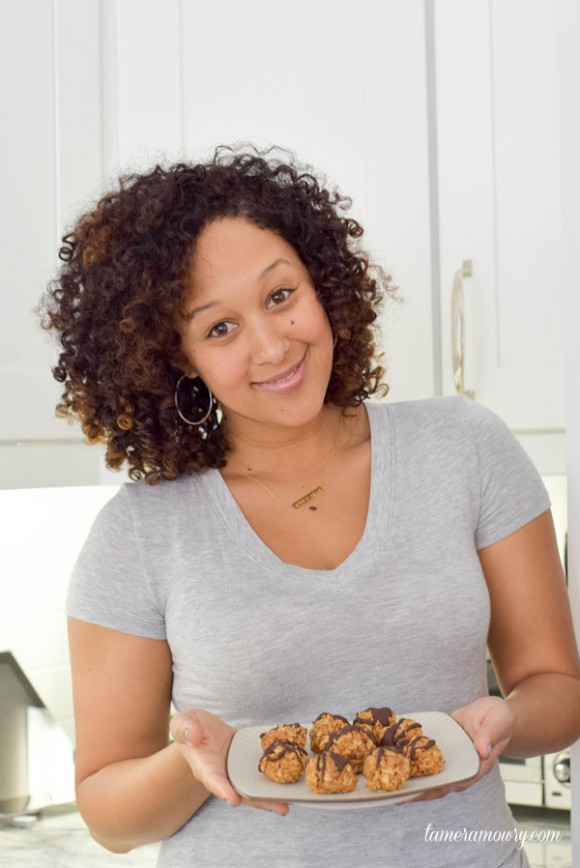 Enter, energy bites! These treats are small but mighty, and because I made them with a flax and chia seed infused peanut butter, they're also rich in fiber and protein. Don't you love when you come across a food you'd munch on, diet or not?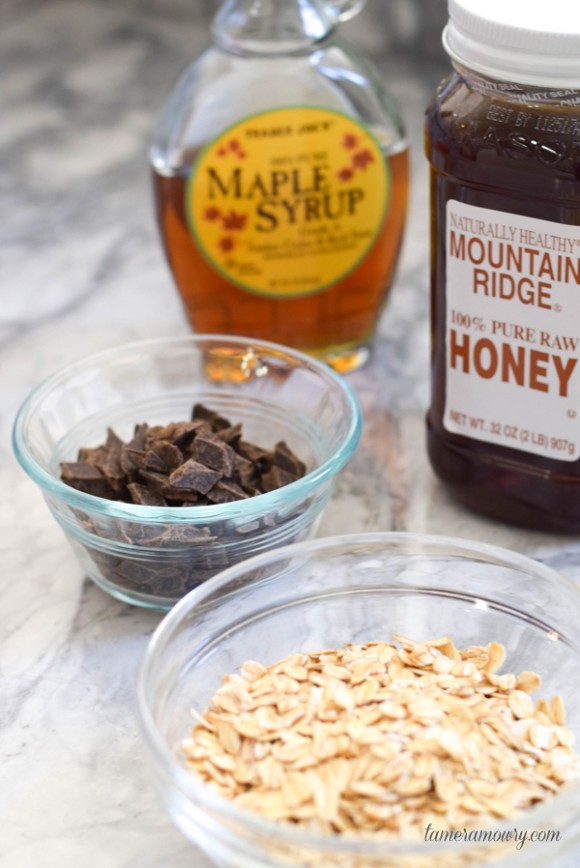 Easy No Bake Energy Bites
¼ cup pure maple syrup OR raw honey
2 cups uncooked rolled oats
1 cup crunchy peanut butter (Trader Joes has peanut butter with flax and chia, but you could add those in separately. You could also try almond butter!)
2 cups chocolate chips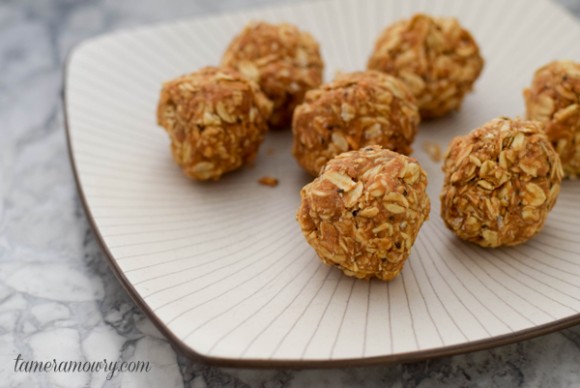 Combine all ingredients except chocolate together in one bowl and mix until evenly distributed. They should be nice and sticky. One by one, roll them into bite sized balls. Pop them in the fridge for at least 10 minutes to firm up before adding the chocolate.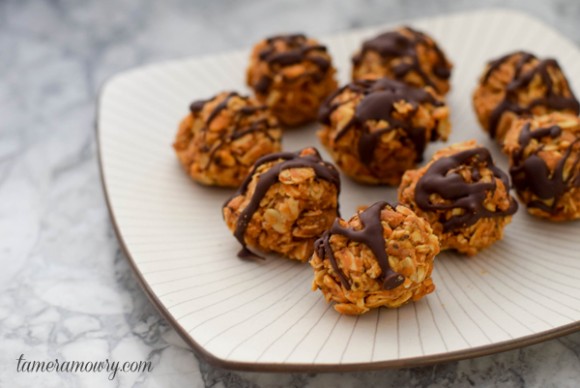 An optional (but key!) last step, is to melt the chocolate and drizzle on top. Afterward, store it in the fridge until the chocolate cools, and afterward you can store in covered containers.
Great for the mom with NO time, too! Pass them out to the little ones, but make sure to say they're cookies rather than bites ;)
Xx,
Tamera