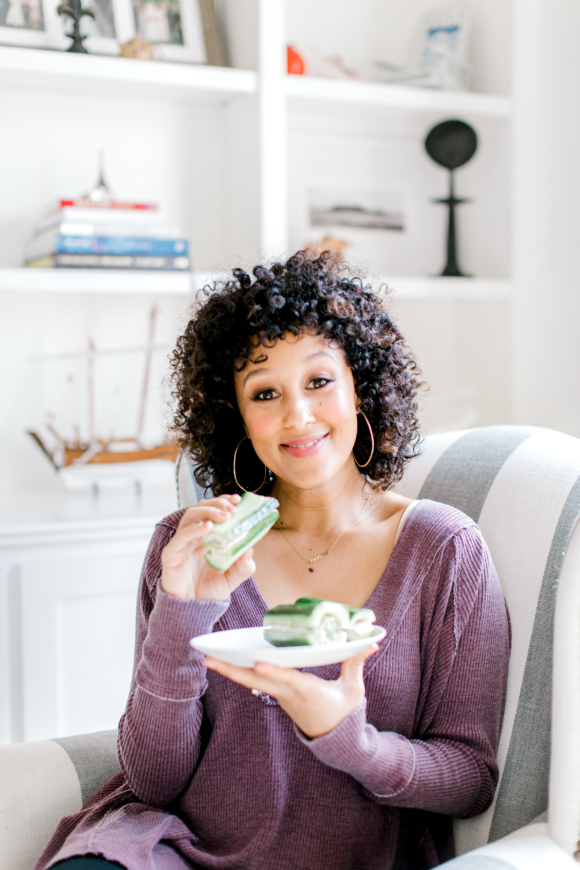 I am always looking for ways to make recipes healthier —  I am also very willing to try out new, out-of-the-box and creative ideas for healthy food (you have to keep things interesting). Some ideas workout great, and others not so much (like a vegan raw cookie dough I recently tested). However, this idea of using cucumbers instead of bread, was a total win for me!
I like to get my whole grains through foods like quinoa or oatmeal, and usually try and avoid processed grains like bread. But, I love a good sandwich, and so when I heard you could use a cucumber in place of bread, I knew I had to try it.
Guys, this is so easy to do, and the cucumber actually holds the 'sandwich' together like it is supposed to (which kind of surprised me). It's a very healthy alternative to eating processed bread, and great for anyone who is gluten free or on a paleo diet!
The directions are simple:
Take one large English cucumber and cut it in half, and then cut each half again, but this time lengthwise. Using a spoon, scoop out the seeds in the center to create a nice divot. By scooping out the seeds, you are creating space for you sandwich toppings and ensuring that the whole thing doesn't fall apart on you.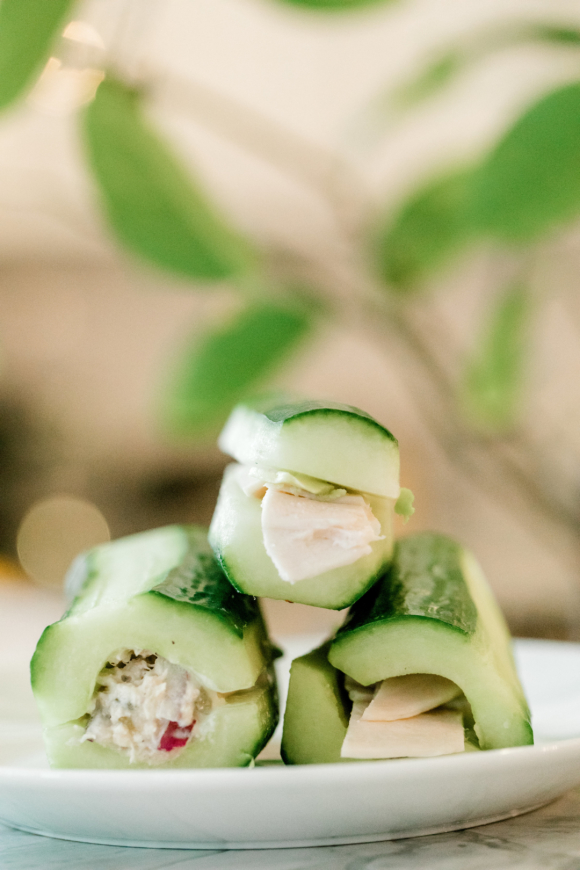 Next, create any sandwich you want! I made two versions — One turkey and avocado with mustard, and the other was a tuna salad. You can put whatever you want in here … Cheese, meats, veggies, fish — Basically anything you would make a sandwich out of!
These sandwiches also store in the fridge really well which I love because by the time you are done, you have two big portions! Just wrap up whatever you can't eat, and store in the fridge until later.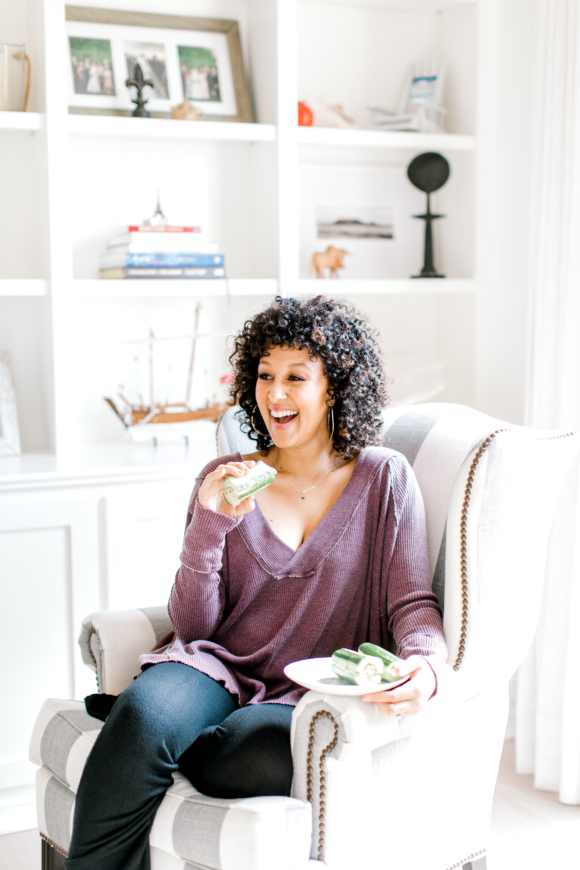 Let me know if you guys try making your own cucumber sandwiches, and how you like them!    
Xx
Tamera