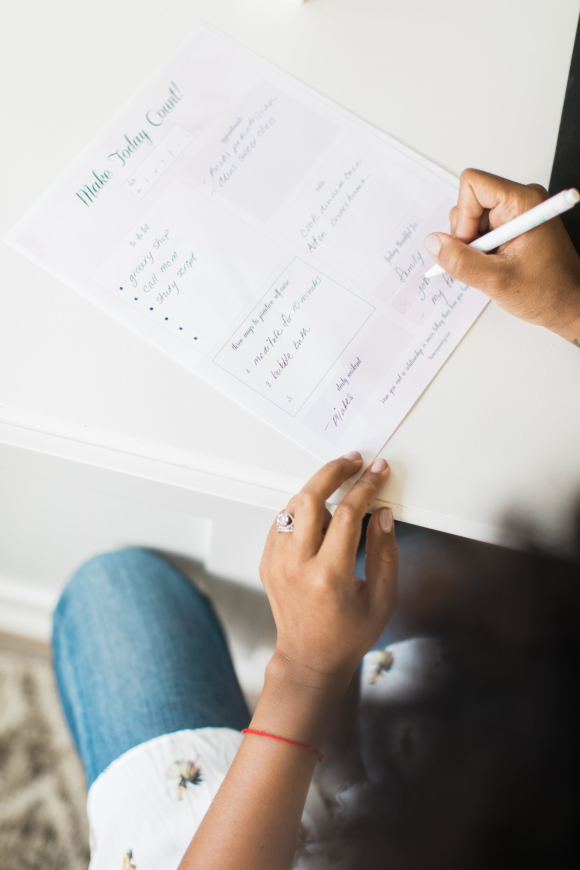 I am big fan of making lists! Without jotting down all of my to-do's and goals each day, I feel totally lost and unorganized. I am also someone who still likes to hand write out my daily tasks … There is something therapeutic about putting pen to paper, as opposed to making a list in my phone or on my computer.
I really enjoy taking a few minutes each morning to write out my daily agenda. In addition to my schedule, I also tend to jot down my goals I have for the day, things I am thankful for, and any other little notes that come to mind. It's amazing what you can accomplish and realize about yourself when you stop to think your thoughts and feelings each day. In a way, writing out your daily schedule like this is similar to having a mini daily journal entry.
Never able to find a daily planner that has everything I need on one page, I recently decided to just create my own daily planner printouts! I wanted to share them with you guys so that hopefully you can print them out and enjoy them as much as I do!
To download them, just right click, save and then print!
Let me know in the comments below if these help you feel more organized and balanced!
Xx
Tamera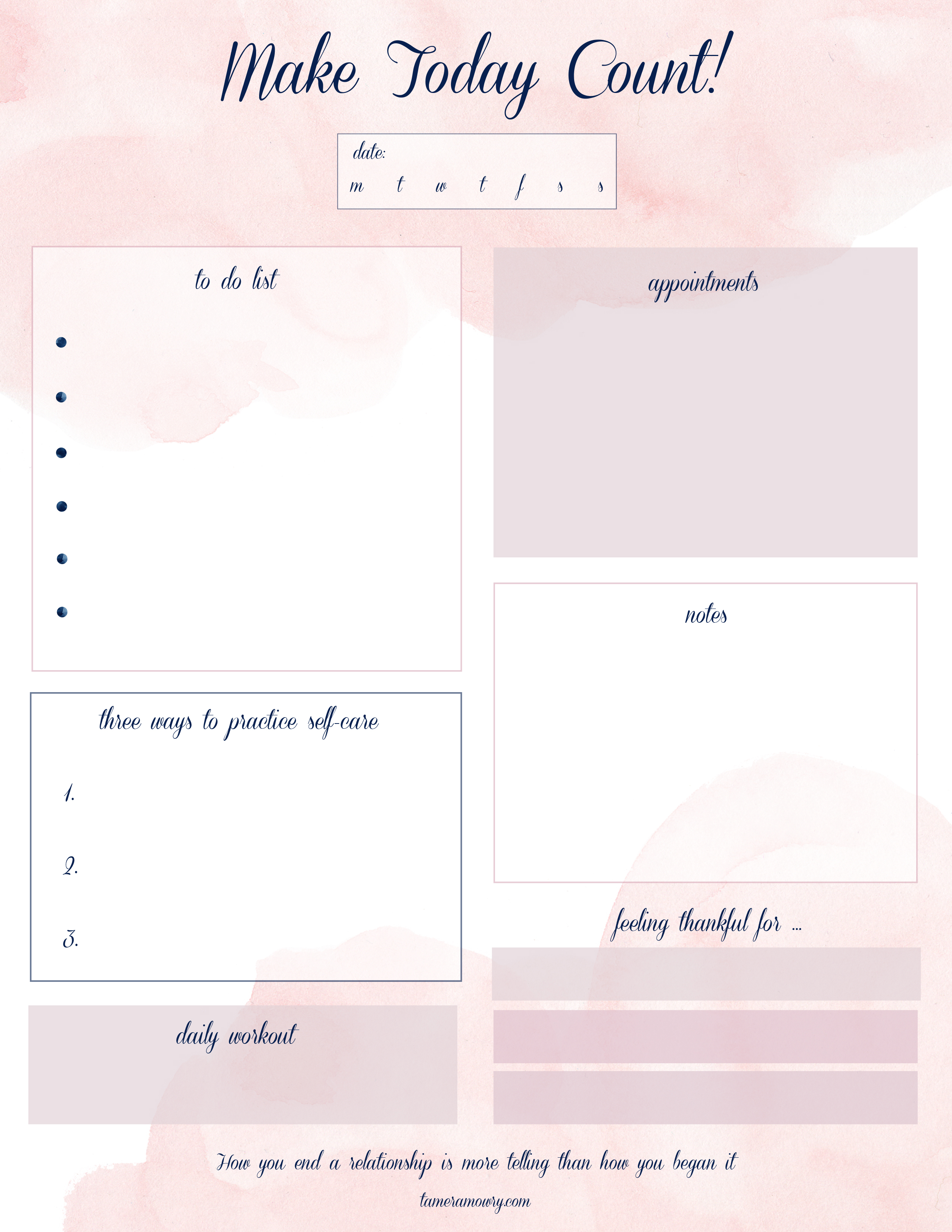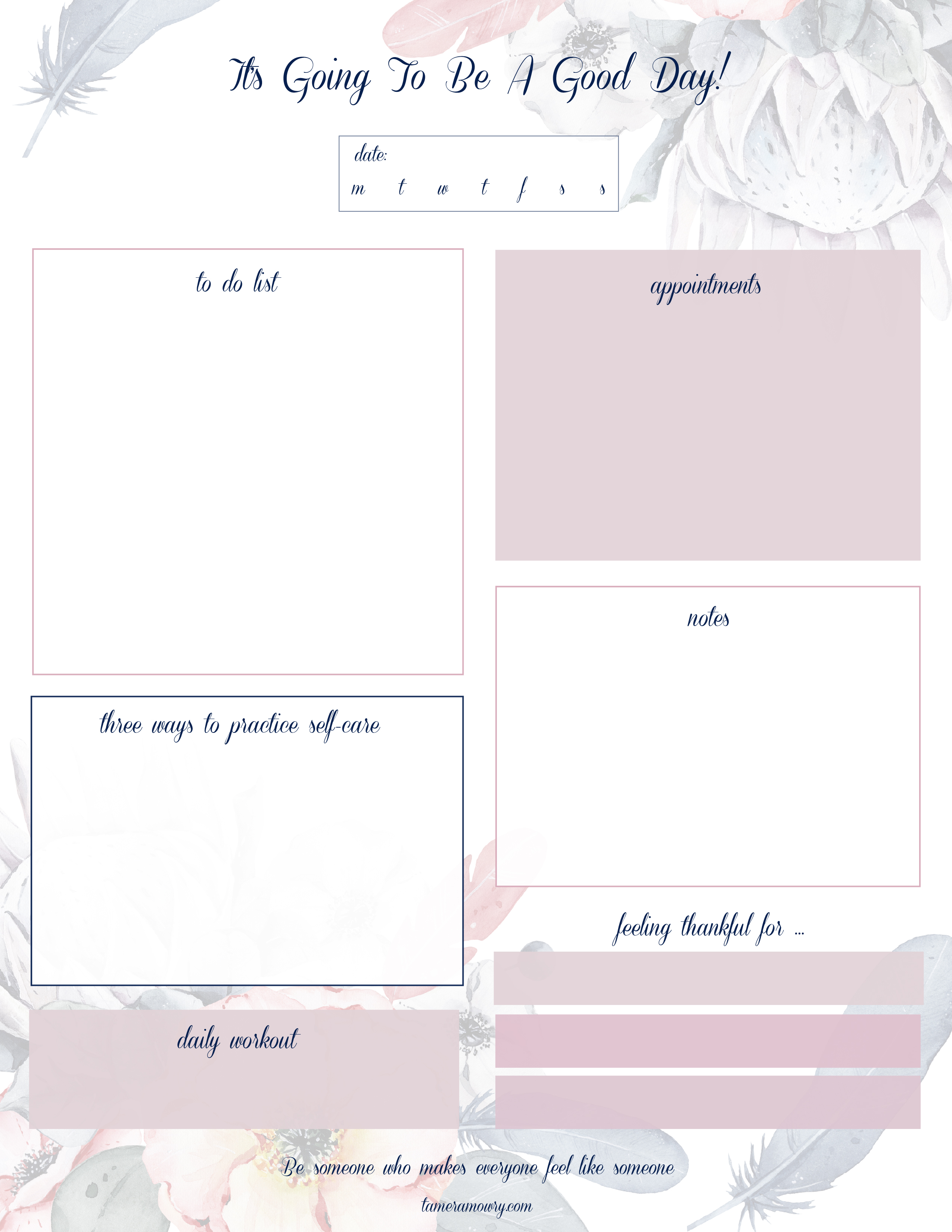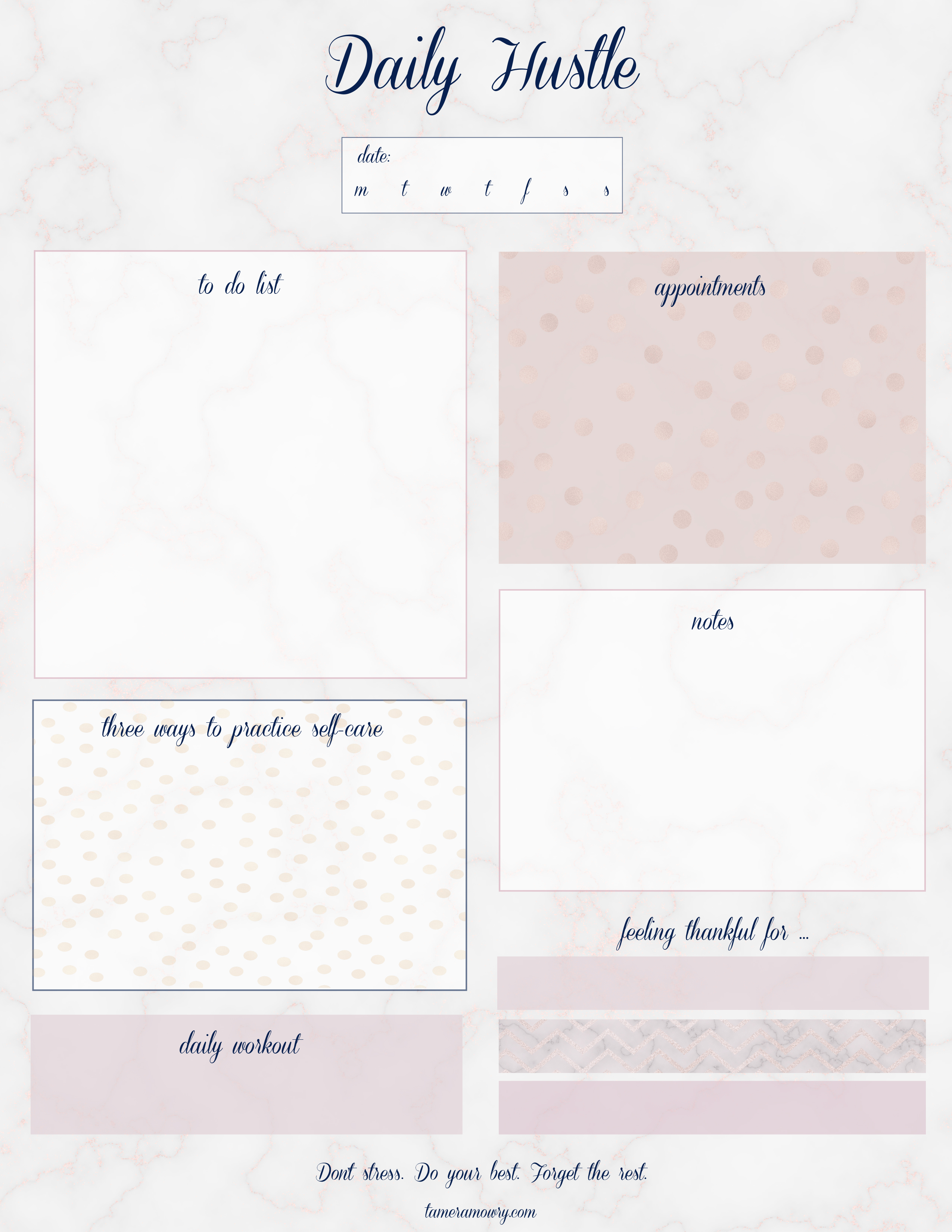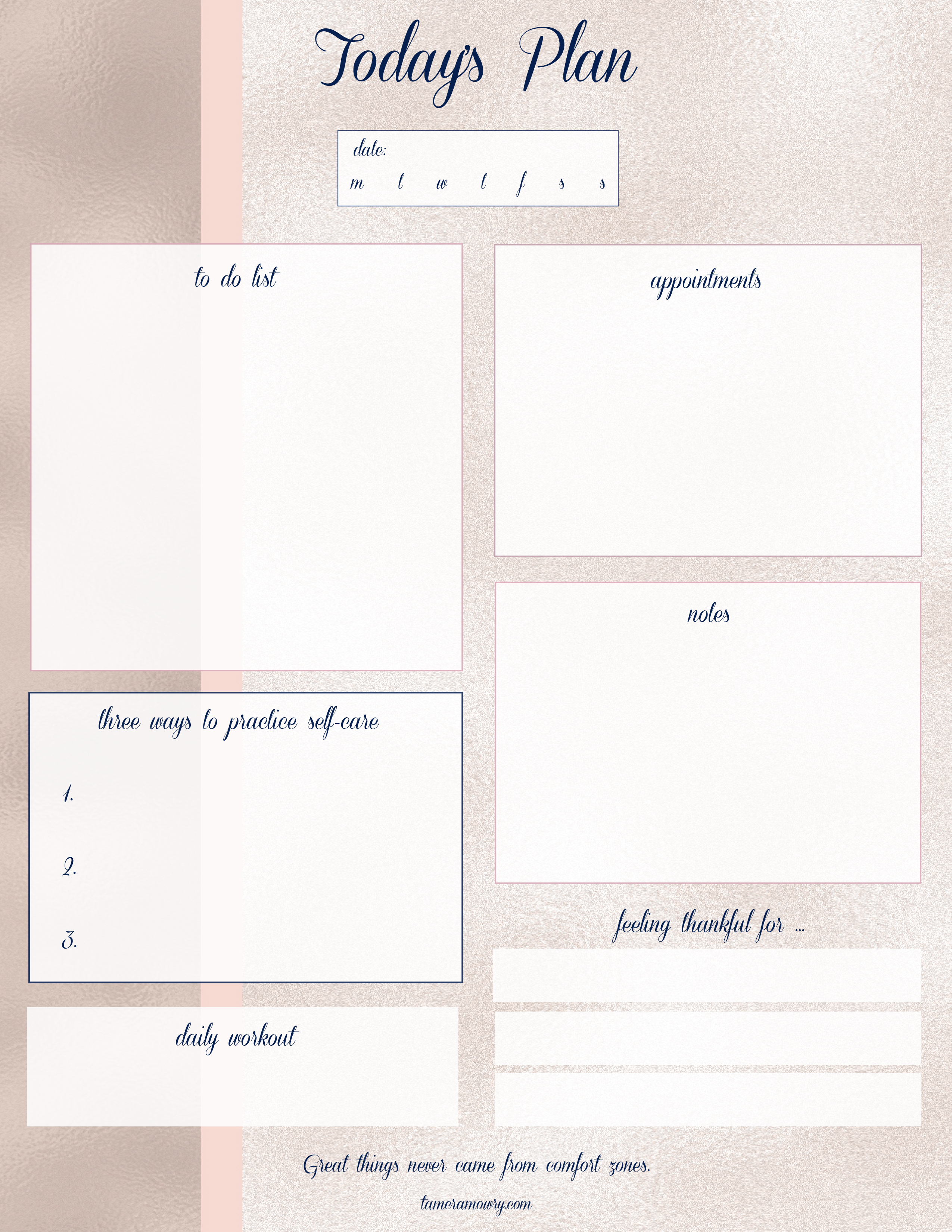 Save