A flawless face is something we all lust after, especially once we've seen less than flattering pictures of ourselves. While the start to obtaining such a look begins with a healthy lifestyle and proper skin care (and don't forget genetic luck), there are makeup application tips and tricks that can help us achieve an even skin tone and gorgeous base.
Since I've received many questions about makeup, I thought this was a good opportunity to address one concern I hear frequently – dark spots. I have natural, barely-there beauty down, but when it comes to great coverage and stunning looks, I turn to the true professional, Motoko Honjo Clayton – my makeup artist for The Real. She is amazing! And was happy to share a few  product recommendations and tips with me on how to properly cover anything from freckles to dark spots without looking like you're wearing a mask of product.
Motoko offered two methods – one for light coverage and one for heavier coverage. Here's what she suggested.
Light Coverage
Start off with a BB cream that delivers. There are plenty out with various tint options, like Bobbi Brown BB Cream, so you're sure to find one that matches your skin tone. Once you've applied BB cream all over (only after your moisturizer and primer, of course), select and apply a concealer with heavy pigmentation to the spots you're looking to hide. Her pick: Laura Mercier Secret Camouflage, long-lasting coverage. The trick here is to find a concealer with an orange or pink tone, as these colors will cancel out brown, purple or blue hued spots on the skin.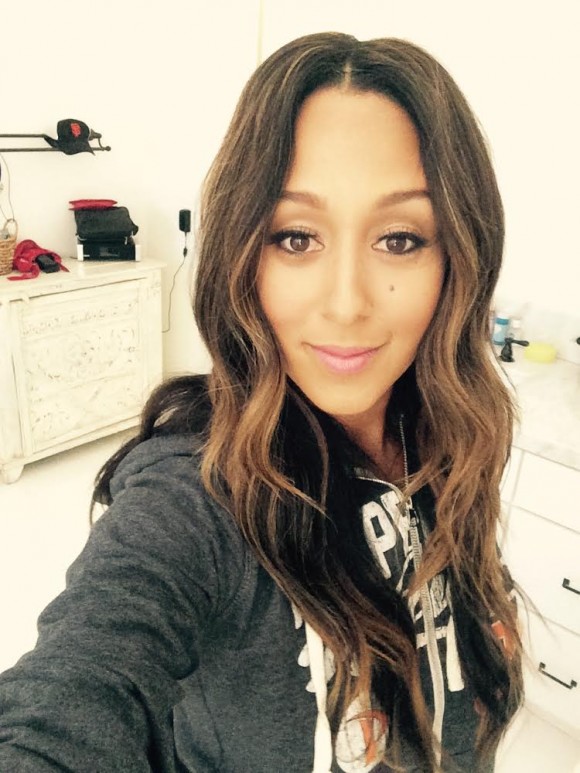 Full Coverage
If you're getting ready for a picture perfect moment, skip the BB cream and apply a cream foundation with strong color payoff. Try applying Kevyn Aucoin The Sensual Skin Enhancer with a sponge or brush and mixing with moisturizer to change the thickness and coverage. If you prefer liquid foundation, Motoko says stick with one that is matte, like NARS Sheer Matte Foundation. Once you've applied foundation – don't be afraid to build up the product if you're concerned about it looking cakey –then apply and blend concealer that is a shade lighter than your foundation over each spot. You can create a triangle of concealer under the eyes to illuminate the face and mask dark circles as well. Once finished, set it all with powder and move onto your next feature.
Have any other makeup application questions? Share with me below and I'll try to post more with either tips from myself or more pros. ;)
Xx,
Tamera
Want to see more from Motoko? Follow her on Instagram and check out her website.