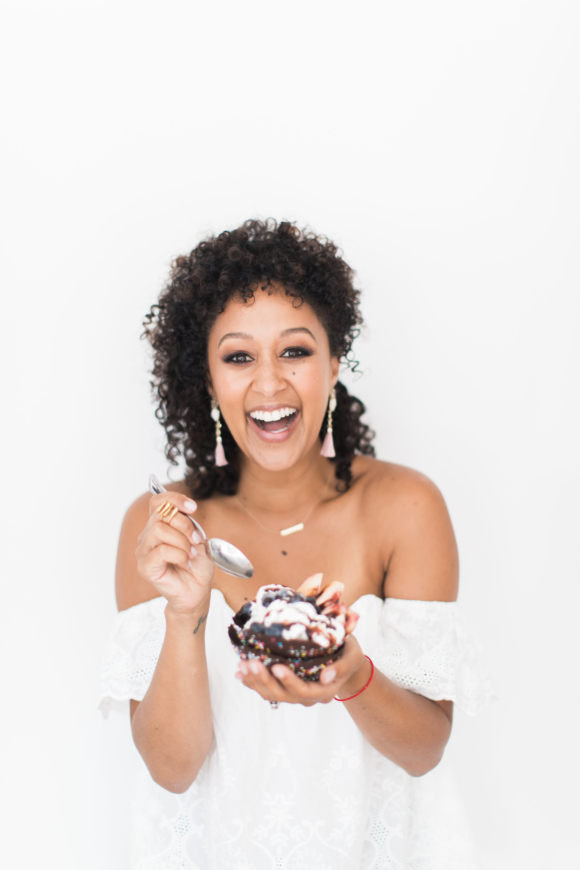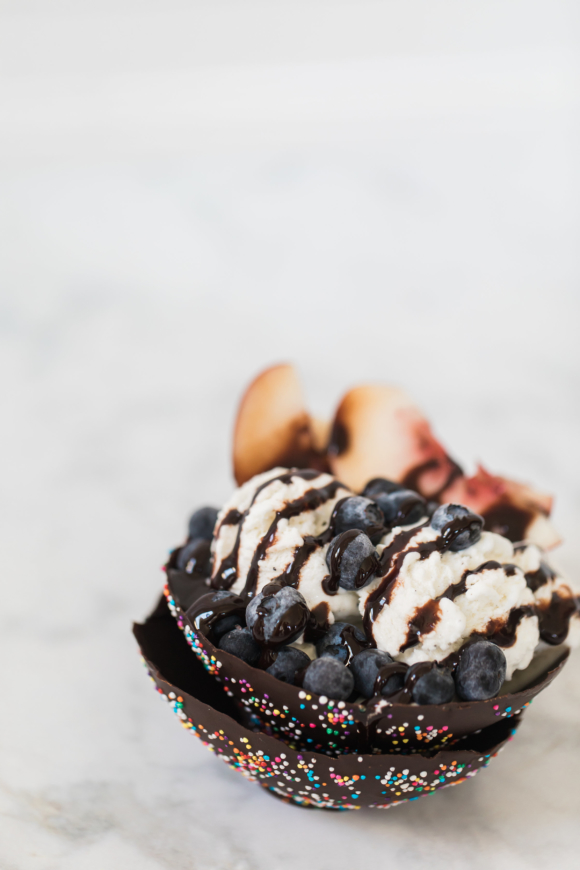 The boys in my house tend to have a bit of a sweet tooth, so when I was browsing Pinterest for some yummy end-of-summer dessert ideas, and saw a version of these adorable chocolate bowls, I knew I had to try and make them! Like many Pinterest projects, my bowls didn't quite turn out exactly like my inspiration … But they did end up being adorable and were more than approved by Adam and Aden!
CHOCOLATE SPRINKLE ICE CREAM BOWLS | Prep Time: 30 minutes | Serves 6
The steps are relatively simple, all you need are:
One large bag of dark chocolate chips
Sprinkles, placed in a small bowl
6-10 small balloons
Cookie sheet, lined with parchment paper
PREP YOUR BOWLS:
Start by blowing up and tying your balloons so that they are inflated to be approximately 4-5 inches in diameter. The top of the balloon is going to act as the mold for your bowl. Next, in a large bowl, microwave your chocolate chips in 30 second increments (stirring in between). Do this until your chocolate is melted and smooth.
MAKE YOUR BOWLS:
Now it's time to dip each balloon into your bowl of chocolate (you want to move quickly before your chocolate starts to harden). Make sure that when you dip your balloon in the bowl (as evenly as possible), that you get it thickly covered in chocolate. Once the balloon is well covered, remove it from the bowl and let any excess chocolate drip off. Now place the balloon in or over the sprinkles bowl, and slowly rotate the balloon, adding a light layer of sprinkles.
COMPLETE YOUR BOWLS:
Once you have added the sprinkles, place a small dab of chocolate (about half a tablespoon worth) on the cookie sheet that is lined with parchment paper. This dab will act as the base for the bottom of your bowl so that it can stand upright once it has hardened. Place the chocolate covered balloon on top of the dab to dry. Repeat this process with the five remaining balloons.
Place the cookie sheet in the fridge for 30 minutes to allow the chocolate to thoroughly harden. Once the chocolate is completely hard, pop each balloon. If you aren't going to eat ice cream right away, I suggest storing your bowls in the fridge to prevent them from melting.
The bowls will not all be perfect (mine weren't!), and so I ended up double layering mine when I served my ice cream, which I think looked even cuter!
Let me know if you guys try making these chocolate bowls, I would love to see how they turn out!   
Xx
Tamera