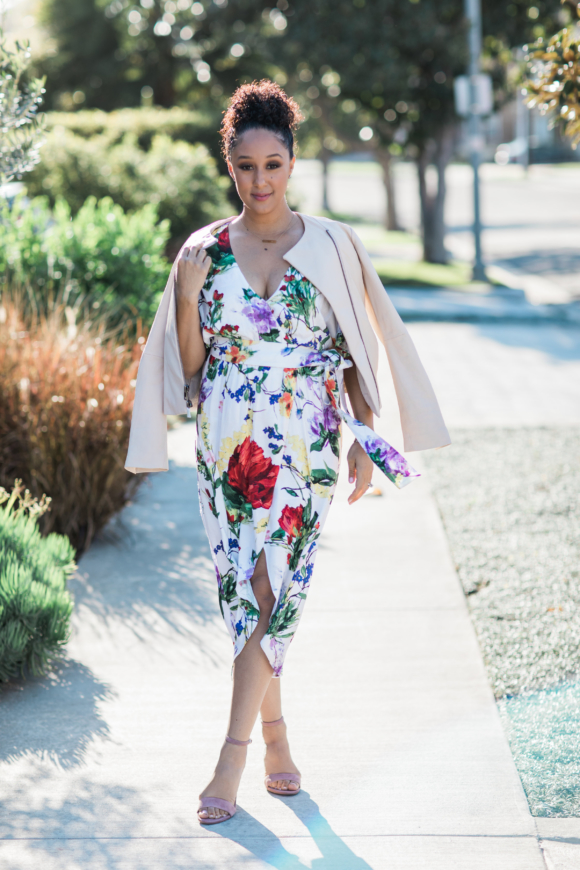 I recently bought this Clarine Floral Wrap Midi Dress by ALICE + OLIVIA and fell in love with it as soon as I saw it! The print, cut and style are very flattering, and the material is gorgeous. You guys may have seen that I wore it for Easter this year (some of you asked about it on my Instagram). For me, if I am going to invest in a piece of clothing, I like to know that I will be able to wear the item for more than one occasion …. And this dress was no exception! I have worn it several times since I bought it, and the best part is that I have been able to take this look from day to night with a few simple changes to the outfit.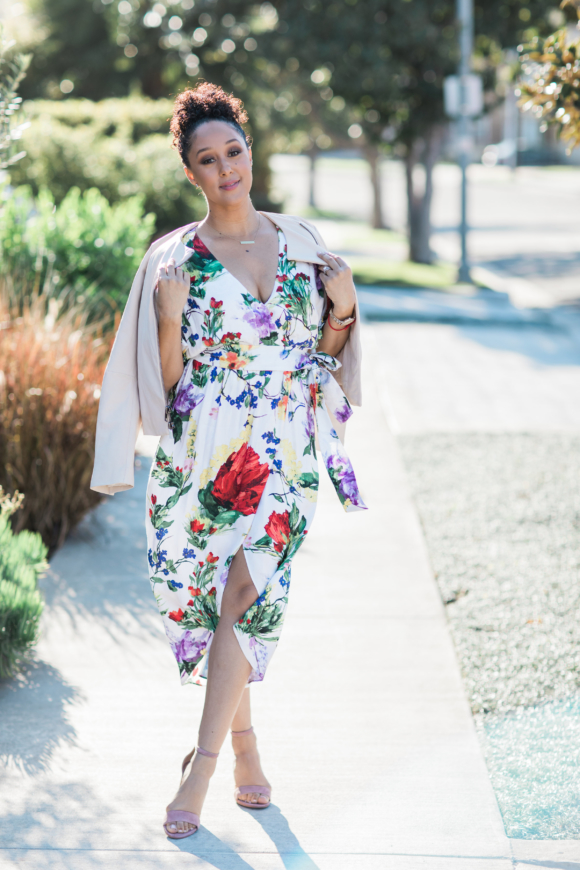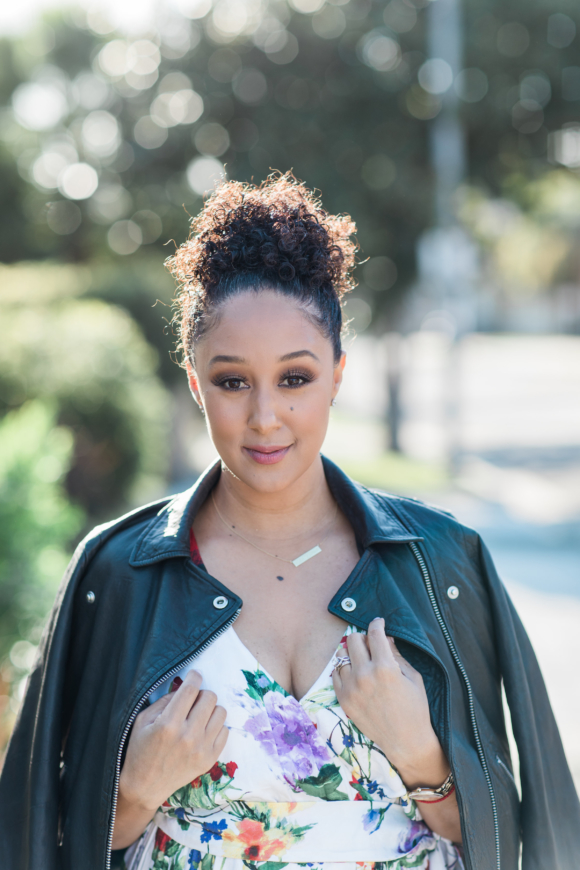 For a day look, I paired the dress with a cream Leather Moto Jacket by VINCE. I wore my look with heels, but wedges or a nice flat sandal would also look great for daytime (like to brunch or church). To transition the dress into evening, I just changed out the jacket and shoes to pieces that were darker and more nighttime appropriate. I wore my Washed Leather Moto Jacket by MADEWELL, and some black nighttime heels.
Voila! An easy way to take one dress, and make it work for day or night.
Let me know if you guys have any other styling tips on how to transition a look from day to night!
Xx
Tamera