It doesn't matter what your job is or what your family is like – striking a balance is hard. Just because family means the world to you doesn't make it any easier to step away from a demanding career. All types of careers require dedication! Remember, anything worth having is worth fighting for. So if you're like me and won't compromise when it comes to family or career, I have a few tips that apply to both, and reflecting on them should help you organize and prioritize.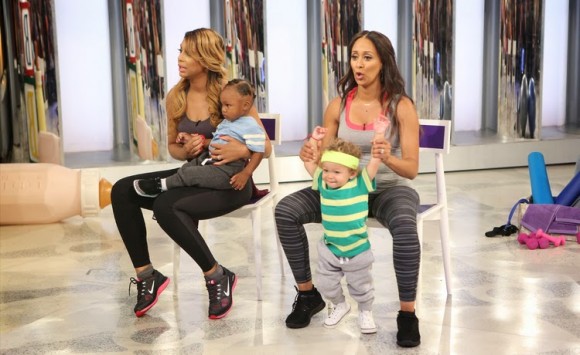 Be Present
Many family relationships suffer not necessarily because one parent is gone too much at work, it's because when they are home they're not really present. Carrying work with you from the professional to personal space doesn't allow you to give your full attention to your spouse and kids. In my opinion, the best way to balance it is to know that both work and family require quality attention. When it comes to spending time with family, there isn't a set amount of time you should be sitting down with your kids at night or going on dates with your hubby. So whether you have an extra 20 minutes or two days to break away from work, make it count (here's how I do)! Don't check your email, leave your phone in another room, and really be all there.
Work is a little different because if there's a family emergency, I'm there in an instant! But still, my career requires my passion and focus as well, so I have to remember that I've made a commitment to it and try not to let stressors from personal life bring down my quality of work. I love my job, so I usually find that even if I am stressed out for whatever reason, getting into character or doing something creative helps me to work through my problem on a different level.
Communicate
When Adam and I are both busy with work, we know it can get stressful, fast. We both want to support each other, but we also have other commitments that we know will fulfill ourselves individually, too. But you know what? After we talk about it, even though it may not change the circumstance itself, we both feel a million times better. Maintaining this open relationship with your partner can be the biggest motivator. After a good talk, you're reminded that you can handle anything.
Value Your Time
If you're reading this and feeling even more overwhelmed by thinking of how to balance work and family – remember this moment! As time goes on, try to focus on being present and opening the lines of communication with your family… but always come back to how you felt before. Time is precious and it can serve as an important reminder to refocus and redefine what matters. If in a month you still like you can't strike a balance, it's time to rethink your priorities. List everything that's causing stress – are you taking too many projects on at work? Is someone in your family going through something right now that's weighing on you? These often overlooked problems can also lead to permanent solutions. Hopefully you'll find that these thoughts helped you to be present and communicate!
I will have to remind myself of it more often as we head into the holiday season. <3
Xx,
Tamera