A few weekends ago, Adam and I celebrated our upcoming baby girl at the prettiest of showers we could have dreamed of. It was amazing. I had told Andrea, one of my best friends, that I didn't want to know any details beforehand–I trusted her to handle logistics and design with the planner, Mindy Weiss. As expected, they didn't disappoint! From the tables (the head table was draped in a tutu-inspired cover!) to the treats (I died when I saw the cake below), everything looked beautifully pretty in pink.
Once we arrived, the baby shower was a whirlwind. All of my dearest friends and family were there and Adam and my hearts were filled with so much love and joy. We ate, mingled, took so many pictures and played a pretty heated game of pregnancy Jeopardy. Adam got a little uncomfortable reading off some of the questions. Lol. And my girls from The Real proved that when it comes to competition, they do not slack!
Here's a look inside our big day. And don't forget to pick up the latest Us Weekly for more details and pics from our baby shower!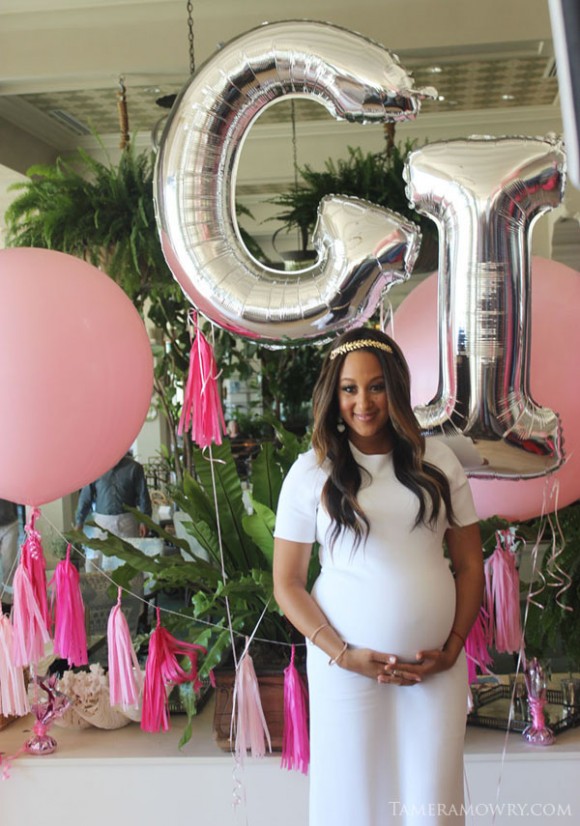 Xx,
Tamera