When I found out I was having a girl, I experienced such a flood of emotions at once, but it didn't take long until my mind wandered to baby's fashion. I love dressing her in fun pieces that really show off her cute lil' personality. Over 9 months of anticipation, let's just say I was able to bookmark more than a handful of amazing brands. The ones in Ariah's wardrobe so far were just too cute not to take pictures of. So, since I've already mentioned some must-haves for baby in this post, how about some photos straight from the nursery?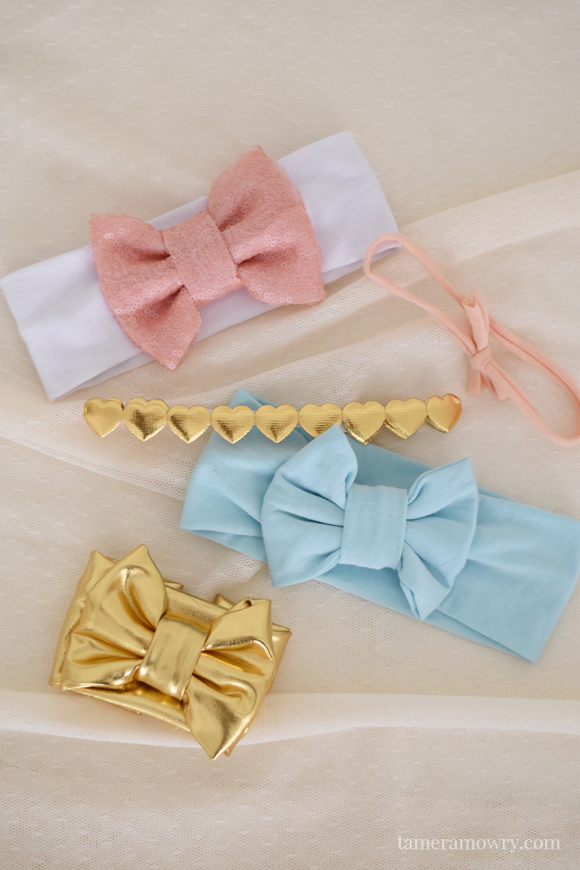 Headbands
With headbands, you have to first find which are most comfortable for her, such as jersey knits or other cottons. Once you do that, the colors and patterns are endless, especially with shops like Because Pink Designs who are featured above. So cute. Lottie and Me and Free Babes are worth checking out as well.
Moccasins
I've been a fan of baby moccs ever since they first came onto the scene so it was no surprise when Ariah ended up with a few pairs. If you're able to snag a high quality pair (Freshly Picked & Eggy are two brands pictured), they'll be comfy, stylish and actually last awhile. Warning, you might be tempted to find a mom-sized pair for yourself!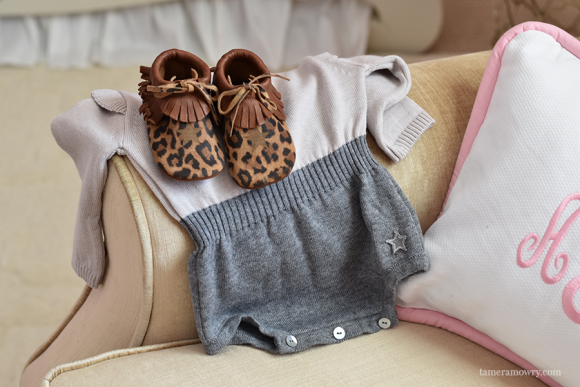 Rompers
I love a little mix 'n match when done right so the first thing I did was pair these moccasins with a sweet color blocked knit onesie. With knit fabrics, I don't have to worry about Ariah getting too chilly, but even so, a little soft blanket like these from Lou Lou & Co or aden + anais just completes the cozy look. If only we could get away with two-in-one outfits like these.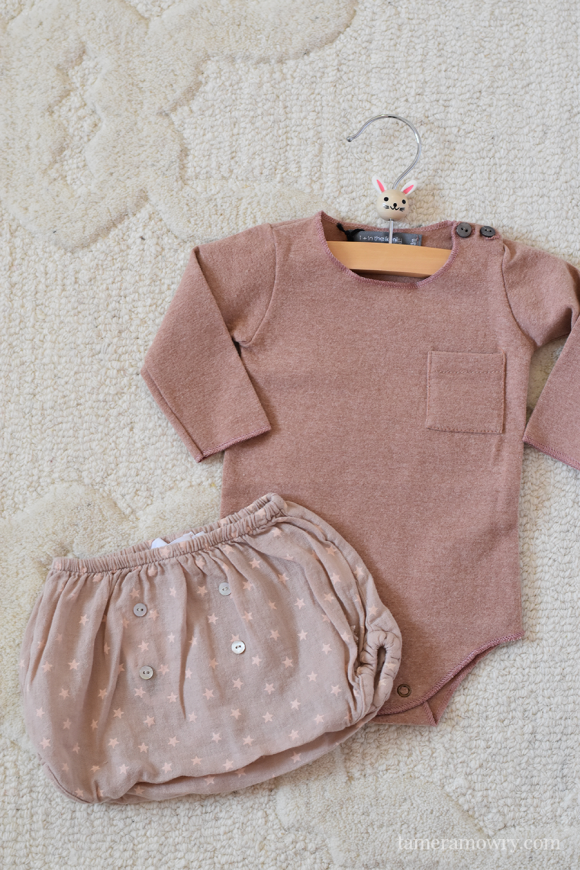 Bloomers/Diaper Covers
Recognize these bloomers from my People Magazine shoot? Nothing's more adorable than pink star-printed bloomers! Simply slip them right over her diaper or onesie to complete the outfit. House of Mia and Sneaky Pea have a ton of affordable handmade diaper covers to choose from too if you love this look too.
I've got more pictures but I thought I'd start with these. Hope you enjoyed this peek into Ariah's closet.
Xx,
Tamera