Hi everyone! A recent question I've received from Facebook user Meagan from St. Louis was all about Ariah's hair products. She says, I wanted to know your favorite hair products for your daughter? My daughter has naturally curly hair and I haven't found anything that nourishes her curls the right way. I know a few others have asked about my little ones' haircare before, so I thought it was about time share the details.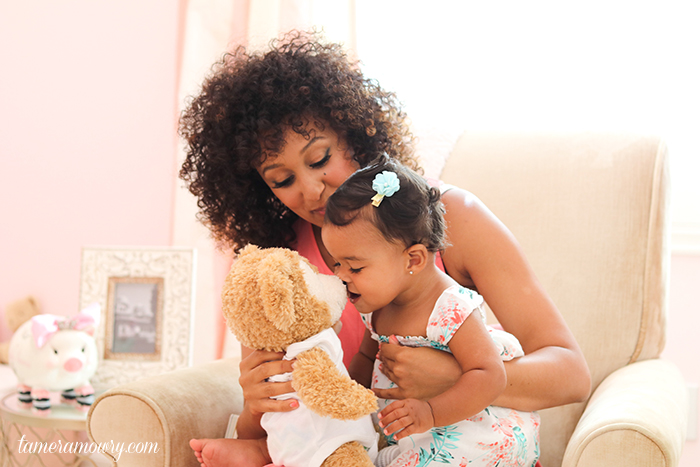 My secret? Shea! I've used Shea Moisture baby products like baby wash and shampoo that have Shea butter, chamomile and Argan oil in one gentle formula. (This can also be used as a body wash for littles with eczema). If you remember from our bathtime ritual story, we love to wind the kids down with a warm bath at the end of the night. In that case, a soothing bath milk and shampoo with lavender and Manuka honey does the trick!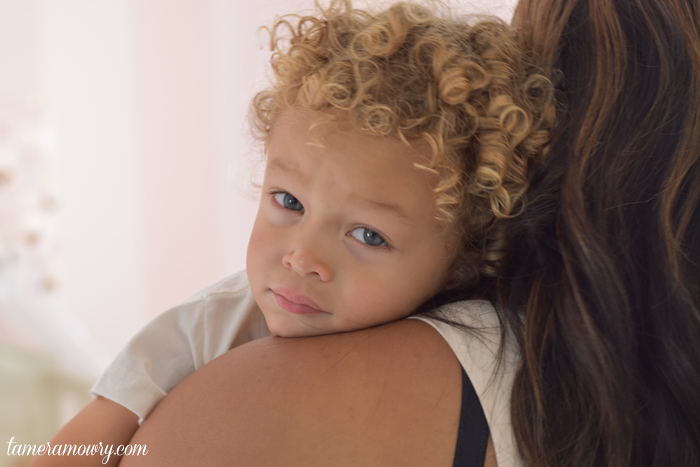 Throwback to a year ago during Ariah's People debut.
Here are 5 tips I've learned from caring for Aden and Ariah's hair:
1. Look for haircare products with a balance. You want a product that will provide great results without weighing hair down or looking greasy. Another line that a lot of mommas love for their curly kids is Curly Q's, because it's known for being lightweight and nourishing rather than heavy.
2. Curly hair requires major doses of moisture. That's why shea butter is so helpful. Keeps the curls soft and bouncy! If you discover a great product but find their hair is still drying out more than it should be, try using conditioner-only every other time. Often shampoos can be more drying, so use sparingly.
3. Keep detangler handy. Detangler is key for keeping knots at bay, and if you get the right one they'll also act as a leave-in conditioner during the day. Even though detangler usually works best on damp hair, you can also keep it around for quick touch ups.
4. When it's time for a trim, get a trim! Go to someone specializing in curls (you know my go-to) and trust them! Just like your hairstylist tells you that regular trims are necessary for healthy hair, they're going to say the same for little ones. Don't worry, those beautiful curls won't be gone forever; they'll grow back at their healthiest. Remember when Aden got his first hair cut?
5. Everyone's hair is different. If you try these tips and products and they aren't the perfect fit for your children, don't sweat it – yours may need something different for their hair than mine do.
What products do you use for your little ones? Share with other mommas below!
Xx,
Tamera