Shopping for any home décor can be tough, but artwork? That's the hardest of all. It's usually more permanent, it's something you stare at on the daily and you only really have it for one reason – to make you happy. It's something you really want to find meaning in – pieces that will represent your home. Today I'm sharing all the ways I've been able to adorn our beach chic home with objects we love.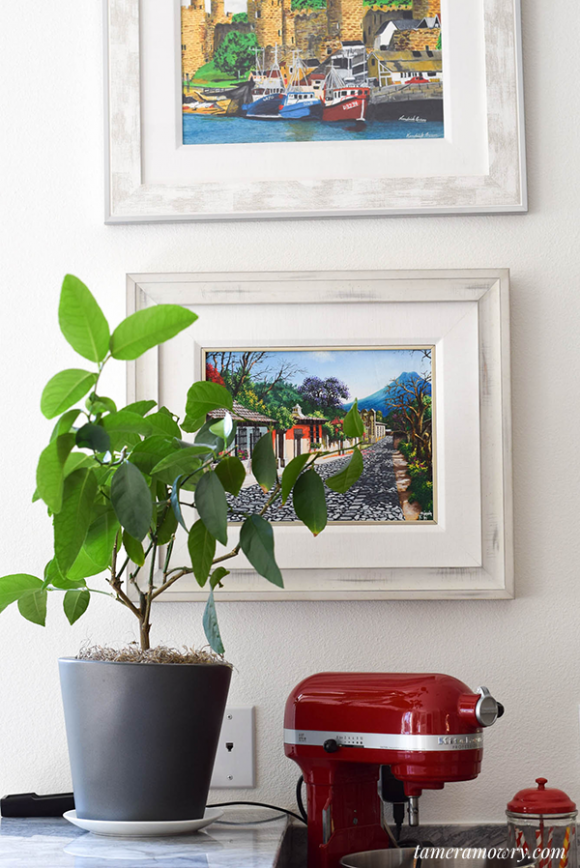 1. Make it yourself. (Or have a talented friend or fam do it!) There is so much talent surrounding all of us. I'm lucky to have a talented photographer for a hubby. We blew up some of his photographs from amazing trips and places in our lives, and made them the staple pieces in our home. Surprisingly enough, it looks anything but DIY – sites like Artifact Uprising, Snapfish and so many more can easily transform original, personal photos into wall art.
2. Get it custom. This is a great way to get a coveted piece from your favorite artist that feels all the more personal. With so many artists sharing their work on Instagram and places like Etsy, you now have a way to see something you love and chat with the artist directly. It never hurts to ask someone if they'd be able to make a custom piece just for you, and it can be a really fun process too!
3. Collect art on your travels. It's so easy to forget that you can actually score tons of great art and décor while simply on vacay. Do gift shops and useless souvenirs come to mind? Actually, what I'm referring to are local independent boutiques that you just happen across while exploring a new area. (Actually, social media is a great tool for this – you can post on your channels and ask if anyone knows of good hidden spots!) Next time you're away from home, skip the gift shop and head out for a unique experience instead.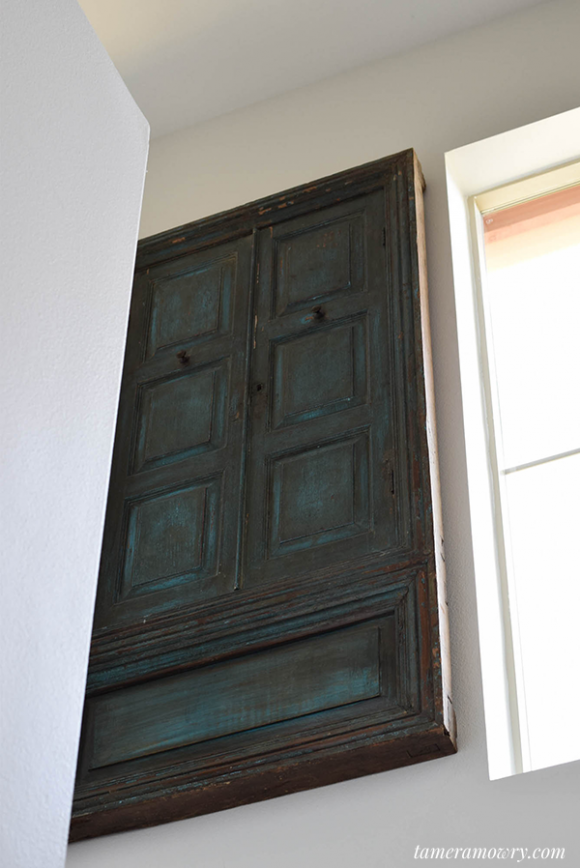 4. Expand your horizons. Don't just think of wall art as photos and paintings. Your home is too special to be generic J One thing I'm SO happy we did is hang this antique door on the wall above our staircase. No surprise, it's a coveted find from Adam and my travels. I love that it's unconventional and that there's a story behind it: We wandered into an antique shop filled with historic pieces. I didn't want to make a purchase if it wasn't meaningful, so I decided to buy something only if it called to me. Sure enough, this door did. When I asked the owner about it, he said it was from an old church that was no longer around. It was so meant to be and now it's one of my most cherished pieces. Plus, it's a real conversation starter!
5. Be picky. Yep. This leads me to my last point. Only deck out your walls with something that really speaks to you. Real talk, it's hard to be patient when you want your home to be complete now. But if you take your time and make this an area that you're really intentional about, you'll end up surrounded only by things you love while spending time with the people who bring you joy. What could be better than that?
Xx,
Tamera