Like many women, I knew during my pregnancy that I was going to need a low maintenance hairstyle when it was time to welcome my baby. Going natural and giving your hair the love and attention it needs is a long journey, and I didn't want it to suffer any neglect while I was busy with new mommy responsibilities! So with the support and help of the talented Kari Williams of Mahogany Hair Revolution, I was able to protect my natural hair and sport a new style for summer.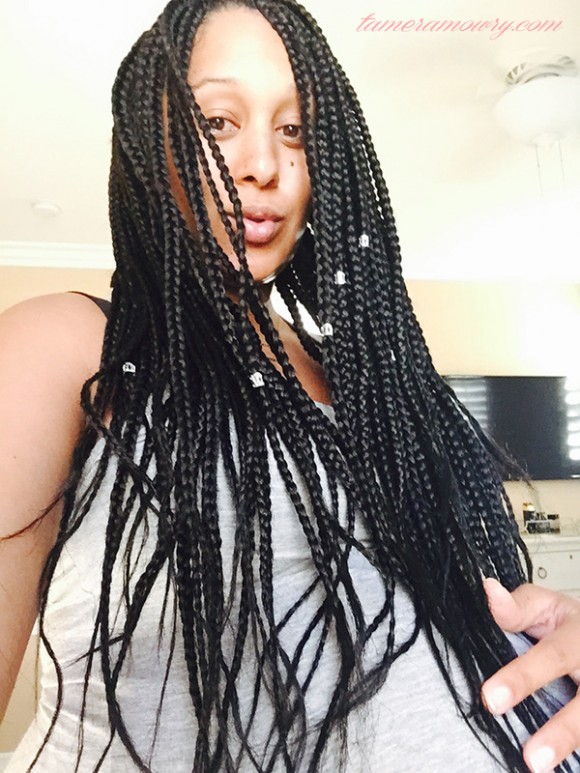 1. It's a protective style. Obviously the big draw to braids is that it's a protective style. What makes me flock to a protective style right now is the fact that during pregnancy and afterward you can lose hair. Braided hair helps keep that from happening as well as helping to prevent breakage, which I'll talk about next.
2. Less breakage. Braids don't necessarily help your hair grow, but they can help keep it from breaking off, which allows it to flourish. Just the fact that I'm not styling my hair daily because of the braids definitely helps. I love that they're and an easy and chic way to get a styled look without adding damage to my natural hair. With the threat of hair loss after pregnancy, I didn't want to risk dealing with additional loss. With that said, there's breakage with any protective hairstyle, so one way to minimize it is NOT to knot the braids next to the scalp, which is common. So happy Kari let me on to that tip!
3. Two words: no 'poo. As long as you're not keeping your braids in longer than recommended (about six weeks), you don't really have to worry about shampooing while they're in. Can we talk about how great that is for this busy momma? Just make sure you thoroughly prepare your natural hair for the braids, by washing with proper products and giving it a good condition beforehand. Chances are that in caring for two little ones, some skipped washes are bound to happen anyway, so it's a blessing to not have to worry about any potential disasters due to neglect.
4. 6 Weeks of Style. Like I said, it's all about that 6 weeks! In my 9th month of pregnancy, I just had to go for braids. It's an easy, low maintenance 'do that allows me to focus on what's important during my first month post-partum – while still doing something good for myself. Not only that, but what better time than summer for a seasonal hairstyle? Summer can mean an extreme few months to try to endure with fragile strands, so the protective style is not only low maintenance, but necessary. Plus, with so many styles you can try with long braids, I've loved being able to try everything from wearing them long, bohemian style to a full on braided top knot….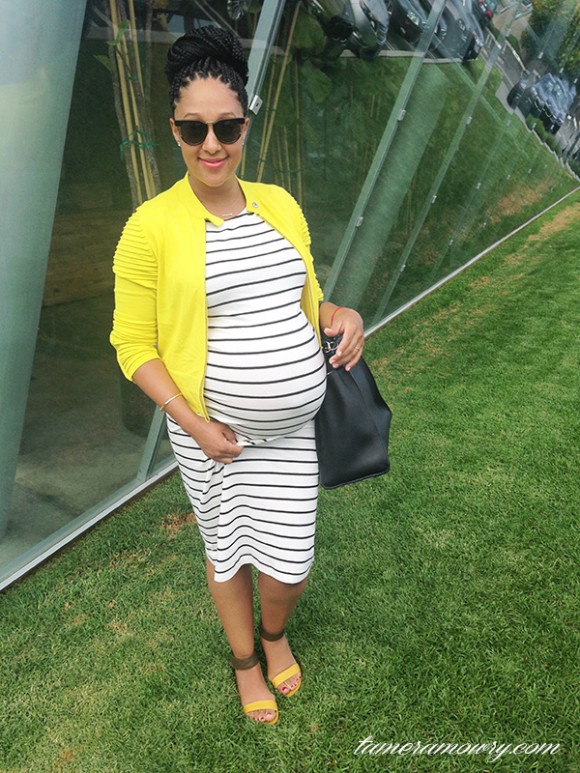 LOVE this look!
Have you done braids before? 
Xx,
Tamera